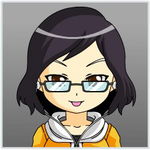 Well, guess what it is? I just realized it today as I was writing this article.
Last year around this time I was promoting a petition to save Manila Bay because of what I discovered. Imagine, just for the sake of progress people destroy the environment and many don't even care about it?! Wow. This is not an acceptable behavior anymore.
I used to hear/read about mangroves when I was a kid but I didn't really have any idea about the tree itself. Eventually I found out more info online because of the work of environmentalists and activists posting various things.
♦ How I Found Out About A Dangerous Problem
So back in July 2020, I saw this on Facebook.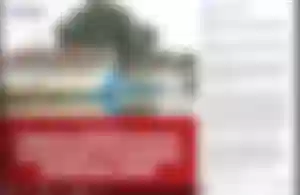 Take note, that's not the only problem faced by people living near the bays. Anyway, from there I eventually ended up watching the World Mangrove 2020 Webinar via the Sasmuan Bangkung Malapad Critical Habitat Ecotourism Area (in Pampanga province, Philippines) Facebook page.
♦ Here's Some of the Things I Learned About Mangroves in 2020
I can't summarize everything they said in the video but let me just show how these seaside plants can help prevent food scarcity, fast eroding shorelines and sea level rising problems.
60 years ago, the coastal land of Bataan, Pampanga and Bulacan is shown as up to the gray dotted line. These days the land has been reduced to what is indicated as the yellow dotted line. Here you can see how the water is rising due to the reduction of tidal mud flats and mangroves among other things.
Now I will share the most important point he mentioned:
Did you know...
Manila Bay is the most damaged coastal ecosystem (in the Philippines). You have lost 99% of your mangroves. You have lost 80% of your tidal (mud) flats. 4,000 hectares is lost. And if the airport is built you will lose 1/3 of the remaining tidal flats.
-- MR. ARNE E. JENSEN (Wetlands International)
Isn't that shocking?! When I heard that I got shocked and felt quite stupid. 😱 I mean, how did it happen without anyone saying anything? Residents in the proposed Bulacan province aerotropolis area weren't even aware something monumental was being planned and already happening in 2018. It was hidden from the entire barangay until concerned environmentalists and church members informed the rest of the population.
Residents of Barangay Taliptip were suddenly evicted or "forced" to leave their community! I even found out there is a law against cutting mangroves and yet here is evidence of seaside trees still being massacred slowly but surely. No thanks to San Miguel Corporation (SMC) and contractors plus everyone else involved (*cough Ramon Ang cough, NEDA cough*).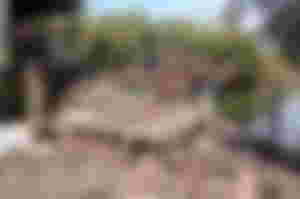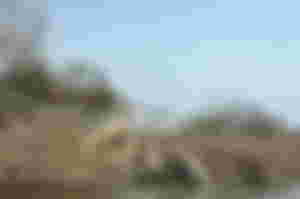 But of course SMC's press release claims to have relocated and improved former residents' lives among other things. That's just damage control, imho.
The Philippine Star reports:
Scientists and environmentalists said the reclamation will bring intense flooding in the coastal and low-lying areas of Bulacan and other areas and will destroy an environment important to the sustainability of fish production in the entire Manila Bay.
Wow, why in the world are those who cut down mangroves not caught and jailed?! Oh wait, it should be their boss who should be fined and taken to jail because that person is the one giving the orders! 😠 Then again, unregulated fish ponds, household waste and coastal communities are also the culprits in mangrove destruction. People living along the coast tend to also use the important trees as a major source of firewood and housing materials, etc.!
From what I've researched, planting mangrove seedlings to replace the multitude that has been cut is a band-aid solution! (I will discuss more of that in my next article.)
Ah I am getting angry again. Wouldn't you get angry too because we humans are so ignorant, greedy and selfish? 🙄 It seems like ordinary people and those of us in cities or highly urbanized areas like the National Capital Region (NCR a.k.a Metro Manila) are so unaware how nature works to protect and nurture humanity. Yes and I was partly one of them! Ignorance is bliss but it makes you stupid too! And then people complain about floods, storm surges, property damage, lack of food source, etc.!!!
Keep in mind: More mangroves = more food, less floods/property damage, decrease in climate change, less diseases and death.
Ugh, I need to calm down so let me just share some of the screenshots from the webinar: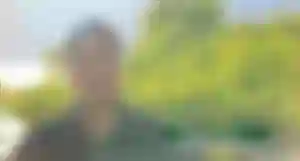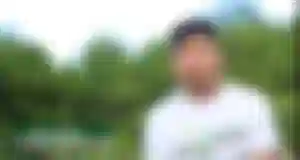 In the same webinar, Ms. Emily Anne C. Malong (Angeles University Foundation) reported:
In 2014, the provinces of Pampanga and Bataan were widely affected by typhoon Glenda. Because of the presence of the mangroves, 285 families at the Brgy Batang Dos was protected.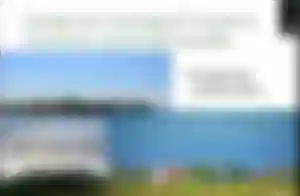 See?! Now I'm sure you are getting a clearer picture of why mangroves are important. Even super typhoon victims, informed fishermen and seaside villagers already know how necessary these plants are!
If you have time you can watch World Mangrove Day 2020 Webinar or just listen to it if you're busy. Even while doing something else, you will learn a lot by listening to it. 👍 Don't worry, it is mostly in English so it is very non-Filipino friendly.
♦ Notable and Threatened Mangroves in the Philippines
Out of the 73 true mangrove species in the world, 43 of them are in our country. We have four Near Threatened and one Endangered mangrove species here. These plants are an important part of the coastal ecosystem and helps humans and other creatures all over the world in many ways.
Let's get a bit technical shall we. First I want to share the most common species including the local name in parenthesis. According to the Food and Agriculture Organization of the United Nations report in 2005:
The dominant tree species are the seaward Avicennia marina (bungalon/apiapi/miapi) and Sonneratia alba (pagatpat) mostly found in fringing mangroves, followed by Rhizophora apiculata (bakhaw lalaki), Rhizophora mucronata (bakhaw babae), Ceriops tagal (tungog/tangal), Ceriops decandra (baras-baras), and Bruguiera gymnorrhiza (pototan/busain), in the mid-intertidal. The common upper intertidal or landward species are Excoecaria agallocha (lipata/buta-buta), Lumnitzera racemosa (tabao/culasi), Xylocarpus granatum (tabigi) and Heritiera littoralis (dungon).
Next up is Camptostemon philippinense (also philippinensis) or locally known as Gapas-gapas. It is the engangered specie we should be concerned about. Since the IUCN Red List's last assessment of its status in March 2008, it is still considered endangered as of 2016.
What is Gapas-gapas? Find out below.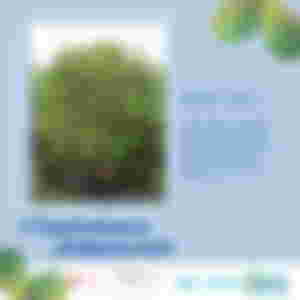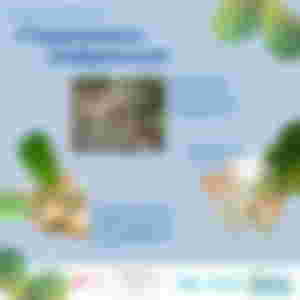 Where to get seedlings of this? One place you can go to is barangay Lincod in Bohol province.
I'm sure there are scientists who love our country because of the variety of mangroves here. Do you know why various countries are helping the Philippines and other Southeast Asian countries in terms of saving these trees, shrubs, etc.? Well our nation is part of what is known as the Coral Triangle.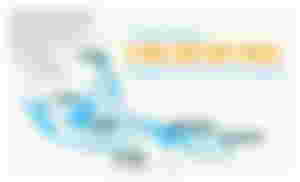 Do you not wonder why there are also scheming foreigners and businesses who come here and take plenty of our natural resources? Are you still unaware why illegal activities, greed and poverty is prevalent in the country? Plenty of foreign people are salivating over our untapped natural resources which we mostly take for granted! This is why China and other countries are stealing our fish and enroaching in our land!
These abusive people are adding to the problem of climate change. Higher temperatures = ordinary people suffers from poverty, diseases and increase in death.
* * *
Now do you know what the "secret" problem is?
Do you have mangroves in your area? Are you curious to know more? Heck, can you think of what's the best solution to the problem of declining number of mangroves in the world?
In my next article I will tell you several reasons why destroying mangroves is irksome and dangerous to everyone.
XOXO,
(Lead image from ZSL Mangrove and Beach Forest Rehabilitation and Conservation Facebook Page)
* * *
Previous articles:
Not a member of read.cash yet? Come join us!
Sponsors of LucyStephanie