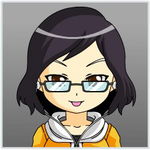 Yes it seems like a mystery to me when people do not know how to type a response to others. I sometimes wonder why there are many of us who do not know how to use their thumbs or other fingers to reply in online conversations. 🤔
Maybe it's best to call it "ghost hands" too eh? Haha. Why not when people know how to inquire online, and at times even block accounts, but typing a reply seems difficult to do. Crazy right? 😂 Thus it can really be called the missing or "ghost hands syndrome".
You see it's been several months that I've been running social media ads in order for those looking for affordable housing/properties to find me. It's not even the luxury kind anymore and yet it seems the behavior is still the same. There are those who inquire but do not know how to say anything after getting property information. 😂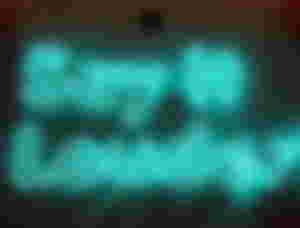 Well I can't say the same for non-Filipinos as I have not been contacted by foreigners yet.  Probably the same too? But anyway it just goes to show many of us do not know how to finish a business conversation but only know how to inquire / ask. 😂
In local social media posts, we always see "hm?" as comments to online advertisements of products and services. And then that's it, the general public wouldn't know if the conversation proceeded to private messaging or not. (Hm is a shortcut for typing "how much?" 😆 Ah the laziness of the SMS generation eh? 😂) Nothing wrong with that but what happens next?
Oh you should already know this but I'll still say it. After a little bit of chatting and exchange of info, the conversation suddenly comes to a stop. No matter what you type and say or ask them they will no longer reply. You will be left hanging and scratching your head.
Why does this happen? Well we won't know for sure if those people are just rude and inconsiderate or simply unaware of this wrong online behavior. 😐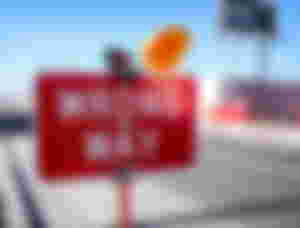 The point is: The best thing people should do when they are engaging in any online business communication is to know how to end conversations. How indeed, you may ask. One way of doing this is simply by saying WHY you're no longer interested in the product or service you inquired about. That shouldn't be hard to type right?
We all should be conscious about our interaction with other people. We must learn how to say what's on our mind so other people will know how to either help you or say their farewells too.
When you experience a break up where your ex did not even give you closure, how does it feel? Do you like the feeling of not knowing why the other person suddenly gives you the silent treatment or completely ignores you?

How about if your loved one suddenly dies without telling you any last words, will you feel good about it?
The second one is already an extreme example of what I'm trying to say but you should get the point now, right? If you have this "missing hands" behavior, please think about the above examples and realize why it's not a nice thing to experience at all.
In this article I am only referring to simple online conversations. If you compare the sample scenarios above to just inquiring about a product/service, it shouldn't be hard to use your hands. It's very easy to type some last letters, words or sentences to the person you are inquiring from, right? That's what decent human beings do.
👉 Remember, ending a conversation properly is a sign of being a good communicator. 👍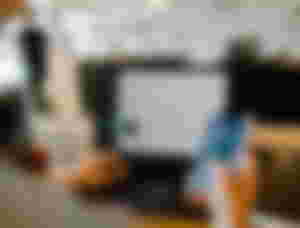 Sometimes I find it funny when the simple things are hard to do. Others will argue that if there's a will, there's a way. Well both are correct but it really depends on each of us to do the right thing based on certain circumstances.
After reading this article, can you say you are a good or bad communicator? If you're the latter, would you continue to ignore people who follow up on your online inquiries? Or have you realized the value of ending a conversation properly?
Have you also experienced being a "victim" of this sad online behavior? Feel free to share your thoughts/reactions on what I call the "missing hands syndrome." 🙂
XOXO,
* * *
All images from Unsplash.
Not a member of read.cash yet? Come join us! Let's microblog on noise.cash too
Sponsors of LucyStephanie