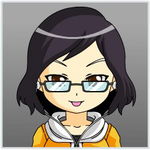 Ah, the movie about the death of Albus Dumbledore, who would like such a thing eh? I never really liked it when I first watched it. My favorite Harry Potter (HP) movie is the one before this, HP and the Goblet of Fire. That's the best of them all. And this one, this is the second best for me now.
I mentioned in a previous post that I would do a Christmas HP movie marathon. Unfortunately I couldn't watch everything one after the other. 😅 Was only able to do 2 per day since I started which eventually became 1 per day or every other day. 😆 I watched the 5th one on Dec 30 and I finally saw what I didn't see before.
Let me share with you my more appreciative impressions of HP and the Half-Blood Prince. First, the usual introductions before my review.
Here are some of the major cast members: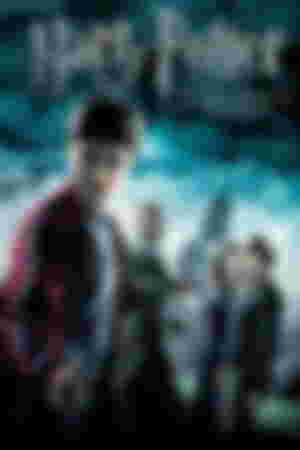 A young and popular wizard of Hogwarts School of Witchcraft and Wizardry. Also sometimes called "the boy who lived".


Harry's guy best friend since entering Hogwarts.


The female best friend of Harry since he started studying in Hogwarts.


Harry's class nemesis in Hogwarts.


The headmaster of the abovementioned magical school.


The head of Slytherin and the current Defense Against the Dark Arts (DADA) professor.
While Harry Potter is at an ordinary coffee shop, headmaster Dumbledore suddenly shows up across it. He took him back to the wizarding world to help recruit the next DADA teacher. From there a series of events unfold until Albus eventually meets a tragic end.



What can I say but it is a grim tale. It is not even entirely about the Half-Blood Prince mentioned in the title. Instead it's a story of maturity and adulthood. This was something I never really noticed when I first watched it more than a decade ago.
But of course the Harry Potter books are in the usual coming-of-age category. I just didn't really see it quite like that before. 😅 Now that I'm older I definitely notice the quick turn of events in the wizarding world.
Their magical secret realm finally mirrors real life in this part of the film series.
This time the story takes on a more mature and tragic tone. If the 4th film made viewers feel fun, fluttery and happy, this one is obviously full of raging hormones, responsibility and sadness. 😆 Finally I could see how the trio was already growing up.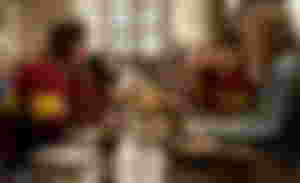 Despite the dark tone, Harry was somewhat happy. Why not when he's finally in love? Haha. The ending is quite sad that's for sure. I don't think I cried when I first watched this, though it was painful to watch.
Somehow even if it is 2 hours long it seems like there's a lot of things missing. Of course I've read the books but I've forgotten most of it you know. Haha. All I'm saying is the storyline seems a bit rushed in terms of pacing. Or maybe I just need to watch the next movie so it doesn't feel that way anymore. 😂
Character development is definitely notable here too. As the saying goes, "it's not always rainbows and butterflies". Only young children are mostly always happy, uncaring and unburdened. Once you reach a certain age you begin to realize there are things you cannot control. You will have responsibilities and there will be unwanted events that can happen whether we like it or not. That's what stood out to me this time.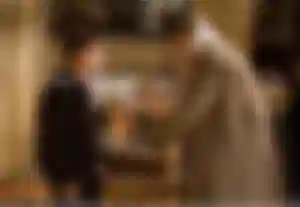 Also, Draco Malfoy finally had a bigger role to play in everyone's lives. Imagine a bully, who's really a weakling, is given such an important task. He tries his best to show the world how he can do such a terrible deed but alas, he is just not evil enough.
Not being a child anymore can really be scary sometimes. That's what becoming an adult feels like to other people. I mean, if we've never been prepared to face the consequences of our actions and also learn to deal with a wider variety of people then we're doomed.
This time you can really see the children in the earlier movies have finally become real actors. Some of them don't have a real knack for the dramatics yet though.
Alan Rickman was still the best of them all. ♥️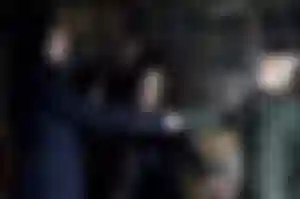 I certainly noticed how the change of director changed certain designs or things previously shown in prior movies. Much like the change in special effects of Sirius Black's face in the Hogwarts fireplace, there were certain things different in this one too.
For example, here the memories are stored in vials. There's also a wonderfully decorative and circular open tower cabinet full of 'em.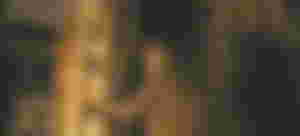 And the pensieve ("memory bowl"), ah well it doesn't look and function quite the same as in the Goblet of Fire. There's certainly no definite continuum, nevertheless the production design is great and the CGI is good enough.
Of course the overall look of the film is dark and gloomy, just like The Prisoner of Azkaban (except some parts that are magical like those vials, etc.). I remember reading about Daniel saying this was the stage of his life when he was drinking too much. Imagine, Harry Potter, drunk on set? Hahaha.
Evidently since I read about that, I was able to notice his eyes in some scenes. (The dark ringed eyes and blank stares). Well it adds to the film's overall feel that you won't even notice it. Good editing right? For sure the color filters helped a lot. 😆
As for the music/soundtrack, it's not as unique or memorable as those in the third or fourth film. This time it seems content with being in the background, adding more life and focus to the story.
If I was to rate the movie, it would be as such:
Characters & Story: 9

Acting: 8

Cinematography, Production Design & Music: 8
Final rating is: 8.3/10
In rewatching the films one by one, we can definitely appreciate the entire narrative of Harry Potter. Perhaps only the first movie can stand alone. Without watching the entire series you'd be wondering what kind of world they have. Either way this is a good one to watch to remind ourselves to be more responsible in the way we live and not take other people for granted.
---
How about you, did you enjoy watching this movie? Feel free to also add your insights in the comments. 😉
XOXO,
* * *
Lead image from Unsplash.
Not a member of read.cash yet? Click here to join us so you'll have some Bitcoin Cash too! Let's microblog on noise.cash as well!
Sponsors of LucyStephanie