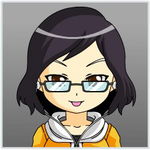 The so-called summer is almost over in the Philippines but it's still hot!!! I myself just experienced sweating like a pig today. Lol. But I won't go into that, I will share about the opposite instead! 😆
But first, let me tell you something... I recently learned of a social media post by a local newspaper. It said we DO NOT have summer at all, we only have the warm or dry season! 😂 Now I know!!! (Another season that we also have is called wet or rainy.)
Of course I thought of writing this since wherever you look online, Filipinos are complaining about how hot it is since March. 😂 That's the start of the hot dry season here. Now I'll tell you about a few of the most cold places in the country instead. It is always during the cool dry season that we experience the coldest weather. (December to February)
At first I only knew around 2 to 3 places considered having low temperature before composing this. When I did a bit more online research I found more! Whoa, made me realize a lot I didn't know about the Philippines!
So, those who dislike the hot temperature in our tropical nation, I dedicate this to you. I will tell you about two of the coldest places people can go to while it's still "summer" all over our islands!
Any guess which areas I will include here? 😆 Maybe you already have some inkling unless you're not very familiar with our country. Whichever the case, lezgowwww!
Say hello to the coldest location in our wonderful nation! Atok is only around 2 hours away if you're coming from the more popular Baguio City.
Why does it have the lowest temperature? Well it is high up in the mountains to the point that it went below zero degrees Celsius! Omg!!! 😱 Look at what I found online.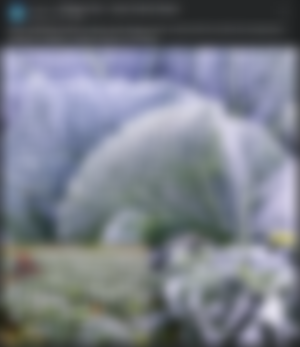 February 16, 2017.source

I recommend this to those who would like to know what it feels like to have snow. Y'all should go here first if you haven't experienced winter yet. Check if you can bear the coldness. Personally I would not visit the place, I'll tell you below.
Well I only learned about this now but apparently it became viral in 2017. Probably I was too busy making a living that's why I didn't know about it then.
Are you aware, Japan donated some cherry blossom trees to Atok? Amazing eh? No need to go to the Land of the Rising Sun. All you have to do is visit this place to see Cherry Blossoms! 😍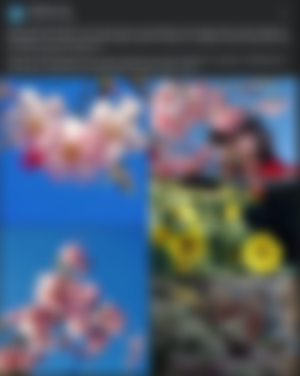 In case you like going up mountains or trails then visit the Osocan Spanish trail. It was made some time when Spain still ruled our country. Aside from that, several flower and vegetable farms can be found in the municipality. That is their main source of livelihood. You can also go on tours in some of them!
Now we come to what is mostly known by everyone. This is what many people believe as the coldest area in our tropical nation. Even I thought so too!
Baguio is also in the same mountainous province called Benguet. It is popularly called the "summer capital". Why? Well this highly urbanized city was established by the Americans. I believe that's when it started to be known as such.
In terms of the temperature, how low is it? It can be as low as 9 to 12°C according to previous reports I saw online. (Info from the local weather agency: Philippine Atmospheric, Geophysical and Astronomical Services Administration or PAGASA). But of course apparently it can go lower than that!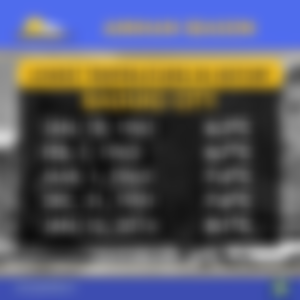 Since we're still in the hot dry season, I checked yesterday and it says the temperature there was nearly 19°C.
The capital of Benguet province is Baguio City. Other provinces can also be found within the Cordillera Administrative Region (CAR). Actually this city is already chartered. Not quite familiar with the term but if you wanna stop feeling the heat then go to Baguio the whole dry season! Haha. Or you can stay until early June, why not?
There are many things to do and places to visit so one won't get bored that much. A few of the well known tourist destinations are Burnham Park and Camp John Hay. Many activities can be done in the "City of Pines". For example: recreational boating, horseback riding, strawberry picking, shopping for food, clothes and more!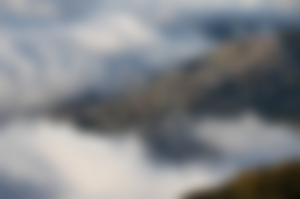 View of Baguio City as seen from Mt. Cabuyao. Photo by Cabajar.

Now that I think about it, seems like it's already more than 10 years since last I went there. Not a fan of really cold destinations you know.
There is no winter here so I could not take a bath when it's super cold! When I was there, I always needed to heat water before I could take a shower. 😆


Just an added info, one should also visit the surrounding towns around Baguio as those are quite cold too. As an example, La Trinidad (which is also in Benguet) can sometimes be colder.
Another well known location is Sagada. This is found in Mountain Province (beside Benguet; both are in CAR). It's known to have low temperature too. This is why I advise you to not restrict yourself to only one location. Same with the other cold places that I will tell you about.
However of course this is getting too long so I will have to post the next ones in part 2! Can you think about the other places in the Philippines that have a lower temperature? Feel free to share your thoughts and stay tuned!
XOXO,
* * *

Lead image from Unsplash.
Not a member of read.cash yet? Click here to join us in earning BCH! Or let's microblog/blabber on Noise app!
Sponsors of LucyStephanie