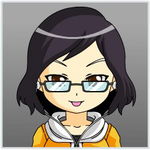 What a surprise, didn't think we'd have no work today. I wasn't informed at all. My supervisor thinks I should have asked instead of her telling me about it. Wow. Tsk tsk. I wouldn't even know if I hadn't sensed no one else was preparing to go to work except me. 😂
I guess I got my wish of one week of rest huh? There's even an extra rest day aside from the upcoming two days off? Wow how fantastic is this life huh? I am an unpaid trainee while the rest of them get paid to rest more than work? Lucky them right? Still some of them seems to still have discontentment in their lives. Oh well.
As for me I was able to go to town proper today. Rode the tricycle at half the usual full/solo fare only to find out the last mass was at 8 am. 😕 The next Sunday mass will be at 5:30 pm. Sad life. I don't want to spend another P320 (approx. $6.40) for tricycle fare to go back this afternoon.
Only when I came back home did I think of checking if the church has a social media page. And I did find it and got disappointed further.
Since I couldn't go to mass, I took a picture beside the town name when I saw it again haha. Can't show it here yet 'cause I don't want to reveal where I am until my on the job training is done. Haha.
Oh my what else was I to do but do the second thing I went to town for. Had to buy something for my other problem. At least I was able to buy some anti-hair fall shampoo sachets among other things. Am going to try if it will be effective or if it's really caused by vitamin deficiency.
I mentioned in another article about the amount of hair that I lose everyday and what the two possible reasons for it are. I am not even sure if what's happening to me is normal anymore. 😅 So I am going to try two brands of shampoos. Let's see which one resolves my hair problem hehe.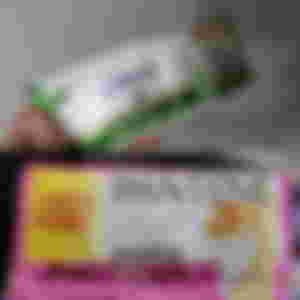 Have you tried any of the two? Which of these do you think is more effective? This is actually my first time to try this kind of shampoo. Usually I always use anti-dandruff even if I don't have any. 😂
Anyway I was also planning to go to the beach but then it would cost the same fare amount. Huhu. Hard to live in a rural area huh? Even if it is near the beach everything is private. Public beaches are quite a distance away. I would feel sad to have spent all my money on my skin infection medicine but nah. I feel at ease now because it seems the infection is getting a whole lot better.
Let's see if I can find a way to go to mass nearby and also go to the beach later on. Haha. I dunno what else to do today. I've already done my laundry the other day. Egads. Today someone else did their laundry so I can't wash more clothes.
Oh well, suddenly it's raining. I think I won't go to either one anymore. I only did one useful thing today and that's it? Awww. How about you? Hope you're having a good day today.
XOXO,
* * *
Lead image is from Unsplash.
Not a member of read.cash yet? Come join us! Let's microblog on noise.cash too!
Sponsors of LucyStephanie