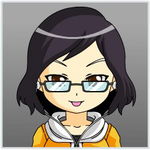 Nope, I guess I'm a hopeless case when it comes to mobile phones. I am rarely able to NOT lose any of them. It's either it gets deliberately stolen or I misplace it somewhere in public thus it becomes a "free phone" to anyone who finds it. 😅 Oh what a life. 😆
Out of all the phones I've ever had since I was in college I only managed to keep 2 or 4 out of I don't know how many. 😅 Two of those are cheap basic phones that easily got damaged for some reason. The other 2 are HTC smartphones. What's up with that right? 🤔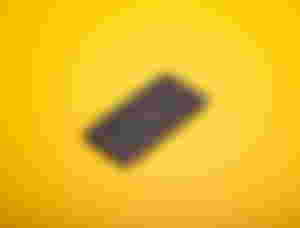 Every two to three years I have to buy a new one because I tend to lose them all after I have used them well enough (I guess). This is why I've learned not to buy the expensive ones. It doesn't matter how expensive or which brand it is, each one will always be problematic after 2 yrs of use! 🙄
I'd rather buy an expensive laptop if that's the case. My first computer lasted for more than 10 yrs! Awesome right? Would have lasted longer if I had it cleaned more often. Oh well. 😆
Lost my Nokia phone on Monday and tried to retrieve it today to no avail. It was not surrendered at the grocery store where I most likely lost it. Nor was it surrendered to any tricycle operator.
I don't even know how I lost it. Thought it was in my bag the whole time I was in the grocery but when I got home it was nowhere. I was using something like a body bag so everything was in front of me and nobody could open my bag at all except me.
No matter how hard I think I don't know how it got lost. My best guess is I put it somewhere because I had too many things in my hands while shopping. Perhaps I put it down and forgot to pick it up? 🤔 Or I might have put it inside the tricycle and didn't see it because it was dark since it was already night time when I went home.
Ugh so now I have to get an affidavit of loss, notarize it and submit it to the telecom company to get my number into a new sim card. Of course I need to buy a new phone again. Or maybe I should just use my dual sim smartphone instead so I won't have to buy a new one...? 🤔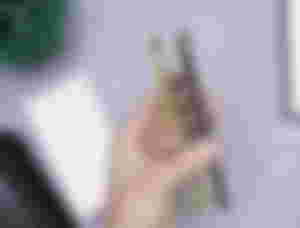 Oh but I wanna have a separate phone to use for business and playing games... 😆 😔 Whatever... Life oh life. Millions of money I am ready to receive you now. Where are you? 😂
Anyway, the only good thing out of this situation is, it was a cheap and low tech smartphone. It's passable but not really something you'd buy if you want a quality one. I only used it to call and text clients and play some silly games. It doesn't have much pictures too so I don't feel that bad about losing it. Still missing it like it's here at home though, like it will just show up out of nowhere. 😅 In my dreams maybe. 😂
How about you? Do you have all the phones from since you got the first one? Or have you lost almost all of them like me? 😆
XOXO,
* * *
All images used are from Unsplash.
Not a member of read.cash yet? Come join us! Let's microblog on noise.cash too!
Sponsors of LucyStephanie