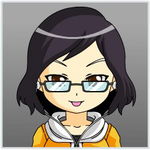 Have you ever thought of buying a home? How about the place where you will buy one, have you thought of it yet? Travelling back by bus to Metro Manila I saw many villages and subdivisions to live in. Some are still preselling while others are already ready for occupancy or probably even sold out.
Yesterday I went back to the metro around lunch time and had a wonderful time sightseeing in a bus. The trip was from Batangas to Cavite and into Metro Manila. I saw many things and enjoyed the trip a lot because my phone was "dead". Haha.
I left my charger here at home and unfortunately my team mates had to work while it was my rest day. Couldn't borrow any charger yesterday before I left. 😆 That's why I traveled home and spent the time watching the world outside the bus.
So sad I can't share any photos, they're all in my mind. 😆 I even saw what reminded me of "rolling hills and mountains," which is part of the lyrics from a childhood song we used to sing in school. I've never seen such here in our country until yesterday. Haha. I thought those could only be seen in big countries like the USA and UK.
Because I don't have any photos to share let me just find one online. Below photo looks close enough to what I saw but it's still not the same. 😅 The hills I saw are deeper but there are sparse trees like in the picture. And of course there are houses far from each other.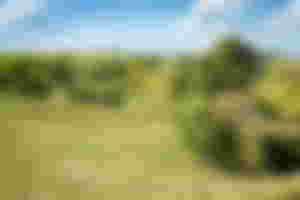 I'm used to seeing greeneries with lots of trees and forest-like vegetation along roads beside mountains but open, green spaces like the above are kinda new to me. Probably it looked like that because it was inside a subdivision. Maybe it wasn't naturally like that but still it looks great from afar. And no it didn't look like a golf course at all. 😆
Anyway as the bus passed by many places, I thought of how the population is growing fast and enroaching in the hills, mountains and open land. The problem is, the forests and even rice fields are disappearing. I never saw a rice field at all. I realized Batangas and Cavite are different because when you travel to northern Luzon, you will see many rice paddies or even corn fields along the highway.
The only thing I saw along the roads was a vegetable garden and that was it. There were a lot of subdivisions and villages, commercial areas and open spaces but I didn't see any rice fields on that one side of the road. How sad huh?
I did see a sign or two where it said it's a farm and such. Meaning those are probably animal and vegetable farms without rice fields. There are also many empty private properties and several less than an hectare of lands for lease and for sale too.
Probably the rice fields of Batangas and Cavite are not along the highways? 🤔 Are there still farmers in these provinces of ours? I am not aware since I only saw what can be seen along the road. Haha. I am concerned about it since I saw a lot of properties to sell that people can buy and rent but how can we feed ourselves and support our growing population without farms or forests? This kind of land development is not sustainable.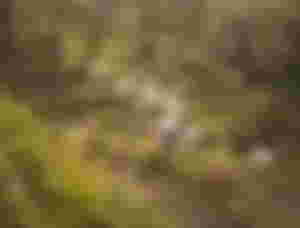 Yes there are other provinces filled with rice fields but I just thought there would be such in every province. Maybe I just didn't see them because they aren't along the main roads. Oh well.
I'd love to add more but perhaps I will write another article about this instead.
How about you? What kind of thoughts pop up in your mind when traveling and sightseeing? 😅
XOXO,
* * *
Images are from Unsplash unless otherwise noted.
Not a member of read.cash yet? Come join us! Let's microblog on noise.cash too!
Sponsors of LucyStephanie