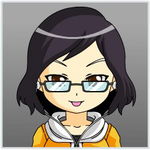 What do you get when you combine work with food you haven't eaten before? Well nothing really, it's just another ordinary day with a little bit of twist. Haha. Thus did my Tuesday go.
Went to the office today to finish the submission of documents of my property client (affordable house and lot buyer). Got to Makati City early to meet her and get the remaining required documents. I thought I could finish everything in the morning but I was wrong. 😆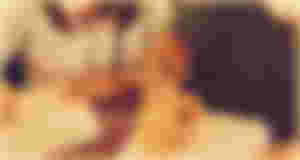 Good thing our office documentation officers are really helpful. They checked what else I had to do, like write missing details, etc. They helped me to get the most out of the transaction too. I mean, they also finally made me get serious with submitting the documents of my international marketing partner (IMP).
Of course that meant I had to wait for that person abroad to wake up and send me his documents. Good thing I already informed him about it yesterday so it would just be a quick transfer of info. But it was already nearing lunch time and there were 2 to 3 hours of wait time before he would be awake. Hmmm what to do with the time huh?
That's when I remembered finally I could go to that recently "trending" food shop in Makati.
Well actually I never heard of them before but I think last week I saw their Instagram ad. Wasn't curious at all until I saw their other IG posts...
Apparently they're kinda getting back at people who say their price is expensive, yada yada yada. An article was written abt the issue. I mean... mkay. To me that's like poor PR and customer service but ok I still went and bought some for lunch just to see what all the fuss is about.
So I checked Google Maps and saw I could just walk to their shop from our office. Despite the midday sun and summer heat, I walked there under my trusty umbrella.
When I got to the store alas they were closed and only accepted online orders. The owners were gracious enough to let me order with them instead of thru the food apps. Plus point for that.
I of course took pics of the food being cooked. They have big windows where you can see the food being cooked. Check it out below. Looks good right?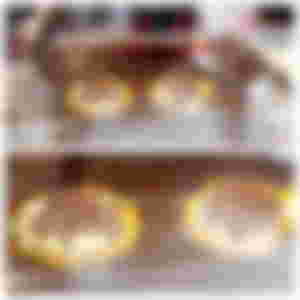 After it was all done and wrapped for takeout, I walked to the food court near our office. It was hot so it felt really good when I got inside. The big fans helped cool me down and dry my sweat dripping hair and already wet blouse haha.
This means by the time I was ready to eat the food it wasn't really hot anymore. Anyway that shouldn't be a problem right? Great food will still taste amazing whatever the temperature.
So I opened the paper bag and was surprised to see it was also packed with their own sauce. There were two quarters of a lime and chopped tomato bits. Was delighted it wasn't just the plain round things in the above pics. 😆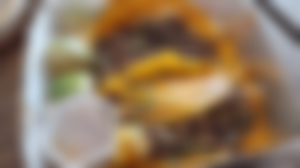 Does that look delicious or what? Haha. Looks yummy right? 😋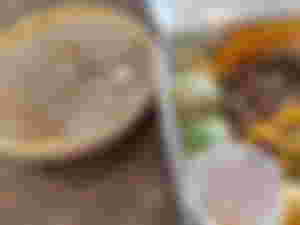 All that beefy goodness should taste really good! After all, I ordered the supposedly best among the rest. Can you guess what's my verdict after my first bite?
Well of course I mixed the chopped tomatoes and squeezed the lime slices first to add to the taste. Then without dipping in the sauce I put it in my mouth and got my first bite.
Uh oh... The bestseller I ordered doesn't even taste spectacular at all. 😂 So much for buying a premium product... But of course because I was unsatisfied, I dipped some in the sauce. Bam! It became spicy! 😆
Not a fan of spicy food either so it made me like it even less. 😂 Ah whatever. Good thing I bought a Guyabano shake at the food court so at least the spiciness didn't stick that much.
Suffice it to say I just ate everything, grease and all, because it's food and it can fill my hungry belly. That's just it. Thank you Jesus for the food. 🙏 As for the taste, no thanks. I won't be buying from them again in the future. Even kebabs taste way better. 😆
Sure the price is kinda hefty but it's understandable since it's pegged as a premium product. Sadly there is nothing to rave about. I've yet to eat better ones though. Yes the quantity is enough to fill the belly but that's it, nothing more nothing less.
Because I don't like the food at all, I'm just going to leave it as a blind item. If you don't know about it and the food pics don't look familiar then good for you. Haha. (Only those who saw my now deleted noise post would know... 😆 )
Oh well. Have you ever experienced being disappointed by currently trending food? I definitely did today. (This is why I don't really follow trends and such. 😂 )
XOXO,
* * *
All images are mine.
Related articles:
Not a member of read.cash yet? Come join us! Let's microblog on noise.cash too!
Sponsors of LucyStephanie