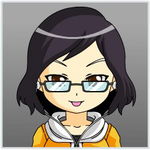 Today is the last day of November! Nov. 30 is actually a Philippine holiday since it's Bonifacio Day. What better way to spend any holiday than to watch movies or TV shows right?
Here's some of what I was able to watch since last week. (Sorry but these are all American ones. 😅) You can also add these to your holiday must watch list if you'd like. No spoilers for you though. Hehe.
Let me start in the order I watched them:
Four days ago I finally watched this film. I'm not a fan of Timothee Chalamet but he's popular on Twitter so I found out about him. Yeah I don't know much about new celebrities these days, whether local or foreign.
Anyway just so you know, I've never been able to watch the books it's based on or the other series about it. Even James McAvoy being in Children of Dune didn't interest me enough to watch that entire series. Suffice it to say, I watched Timothee's movie with no expectations whatsoever. Its trailer didn't make me want to watch it that much but it seemed interesting.
So what can I say about Dune Part One? I didn't think Timothee could act but he proved me wrong. 😅 He's not just a pretty face it seems. Hehe. However he looks like the epitome of what an emo person is. 😆 Of course he can laugh too but I think he's being typecast as such a person.
But don't worry there's not much dramatic scenes at all in Dune. It's more than 2 hours long but it's mostly full of mystery. There's some politics, action and sci-fi scenarios in it too like having some kind of body forcefield/shield and fighting armies and such.
Dune didn't bore me at all because it keeps things mysterious. I mean, come on, what's the deal with the girl and him huh? 😆 They talk about prophesy but we all know it might be just another love story eh? That's what we will soon find out in the second movie. It has such a cliffhanger ending but we'd have to wait until 2023 to find out what happens next.
Aside from that, I love the cinematography and the production design. Wow it looks like they are in another world indeed. All the technology they supposedly have is just amazing. It's nothing like Star Wars at all. No it's also not like Star Trek. I get the sense that it looks quite like Riddick's world but set in the desert on another planet.
All I can say is this movie is epic in it's own way. Can't wait for the next parts! 😊 If I was to rate this I'd give it a 10/10. 😉😊
Check out the trailer!
Now this one just started and I've only seen the first two episodes they released. So far so good! I like how it's kid friendly. Well of course it's a Disney movie why wouldn't it be great for children and teens right? Haha. It's wholesome and fun to watch!
Also I like it a lot because it's more down to Earth. Meaning it's not about people from another planet, magic or some kind of fancy technology and shizz. It's about a simple guy with extraordinary abilities. And then of course there's his would be apprentice who's a girl. Oh how exciting right?
Both episodes are action packed and fun to watch. We get to see who Kate Bishop is too. Frankly I don't even know who she was until this series. I'm not much of a Hawkeye fan you see. Haha. It's probably setting her up as Hawk Girl? I dunno but if you like to watch fun adventure shows then you should watch this Hawkeye series.
Anyway even with just two episodes I give it a 10/10 rating! I mean, who wouldn't love a show like this? Even the trailer is so enjoyable! I think I like this better than the Loki series actually. Haha.
Oh now we come to something dramatic. It took me a few years before I was ready to watch this since I found out about the movie. Finally upon watching this romantic movie all I can say is, I cried quite a bit. Awww. Such is their story of love and loss. 💔
As mentioned in noise, a spouse's death is more difficult than getting separated or divorced IMHO. The latter means you both ended the relationship amicably or not. The former means they are gone forever and one of them wasn't really a willing party at all especially if it was because of an accident or an illness. Ah such is human life.
The movie has some fun characteristics in a sense that she had something to look forward to everytime she got a letter. What I like about it is how he helped her become a better person even when he was already gone. Awwww, now that's something.
Don't let the trailer fool you, you have to prepare some tissues before watching it. 😆 Overall, I'd give this film a 7/10 rating.
Here's another movie that took me years (or maybe a decade?) to watch. I don't know, I just have this thing where I only watch movies when I feel like it. Movies can sit in my to-watch list until I feel like watching them. Hahaha.
So last night I finally decided to play this film and guess what, it's quite idealistic. It's got some sad qualities in it but in truth the main character (Brendan Fraser) is too kindhearted. Awww. Perhaps it's because he hasn't seen how harsh life could be until he met someone who's really poor.
It's a heartwarming film and of course it doesn't hurt that the characters all look good. I mean, Brendan and Patrick Dempsey? Come on. 😆😍 For the guys, there's Moira Kelly for you.
In terms of the story, it's not too complicated at all. It's simple and straightforward. It's a story of rich college students studying in Harvard and how they dealt with a poor person. Apparently he's a bum living in the university. Lol. Interesting premise right?
For me the narrative is not deep, dark or sad enough but it's good enough to teach viewers some important life lessons. For sure not everyone can appreciate the story but it is still worth watching. With that I'll give it a rating of 7/10.
Which one will you be watching? Or have you seen all of these films before? If you've yet to watch them I hope you also enjoy each one. Hehe.
XOXO,
* * *
Lead image via Unsplash.
Other movie or series review articles:
Not a member of read.cash yet? Come join us! Let's microblog on noise.cash too!
Sponsors of LucyStephanie