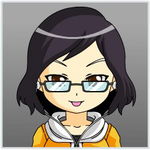 Look back at your life and tell me, is there any big chunk of time you wasted? Or have you been in that moment when you know you'd waste your time but still went through with it hoping it would turn out okay but it didn't? Well that's me since February of this year.
It is not four months yet but I started sometime in Feb and look at me now. Almost four months and all I got is a lot of headaches and stress. 😆 Why did I choose to stay in my current job despite knowing nothing good will happen? As always we can blame false positivity, hoping against hope or wishful thinking.
We all don't like to believe the truth and so we still go on the journey even though we already know the ending. What is the point then? Actually I rarely do this but out of pity (maybe) for someone, I did it. Now she too knows what I have been saying since the beginning. 😂
Ah well... Let's just say I served as a buffer for her stubbornness. (Of course I am not blameless for I let myself be dragged into this.) I don't know how many times I told her this tech obsolete and backward company/management isn't worth working for. And yet she wanted to stay for the promise of tomorrow. (It's like she thinks it's worth it to "make us suffer" with her. 😂 Oh well.)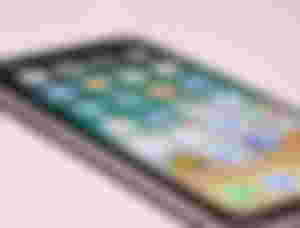 Honestly I've got bills to pay that's why I stayed. Had to replace my old phone and such so there. What I make online by writing in a month is not enough for me to buy an affordable smartphone (based on the past months to recent cryptocurrency price) so of course why not get a job?
And so this is why life is such right now. 😆 I don't even know what to think anymore. Maybe I just won't think it's a waste even if it is. Change the mindset to change my life. Hahaha.
Also, the new career I paid my On the Job Training (OJT) for last year looks like I will just have to give it a go without waiting for a recommendation letter. Better just start almost from scratch again because it has become an "expensive" experience.
The company I trained under is "trying to elevate the industry" but most do not have the professional attitude at all. I tried but some people just aren't a fit to certain industries I guess. Or I probably joined the wrong crowd. Let's see what happens if I go abroad instead. Maybe it's a lot better overseas, who knows?
Anyway seems like only a little has been going right in my life since 2020 that's for sure. Something is afoot and we are all being kept blind. Even if there are a few who are getting through in telling us to focus on the good there too many bad things popping up left and right to keep us in the negative mindset. This of course makes us lose hope in humanity. The way out of it is up to each of us.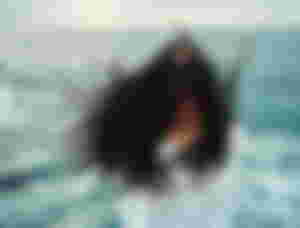 If we can keep concentrating on the good things in life and being grateful for the things we have then things will get better indeed. Doing that requires constant buffering of positive thoughts and such. When you are bombarded by negativity everyday and everywhere it is very difficult to keep your head above the surface. They say meditation helps but I'm not much into it. *sigh*

Right now all I can say is "wasting time" is my choice of poison because everywhere else I plan to go is blocked for some reason. I don't want to be stuck and do nothing so I'd rather do this than stare at the walls and watch TV shows and movies everyday. At least I got to travel to various provinces here in Luzon. Better than being cooped up at home everyday. Ah what a life we are living now.
How about you, what have you been up to?
XOXO,
* * *

All images from Unsplash.

Not a member of read.cash yet? Come join us! Let's microblog on noise.cash too!
Sponsors of LucyStephanie