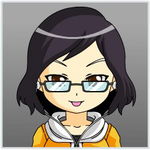 Today's surprise came in the form of an accumulated 1 BCH in my crypto wallet! Hurray!!! This is the first time I've ever reached this much Bitcoin Cash. 😂 So happy and thankful to read cash, noise cash and everyone who reads and upvotes my posts and comments. You're all the best! 💚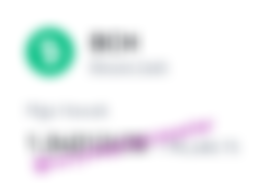 I can't believe it haha. After more than a year it finally happened. 😃 Finally I have 1 BCH and may it get bigger hahaha. Congratulations to all of us? Lol. I wouldn't have reached this amount without everyone's help. Thanks again dear readers and subscribers on both sites!
Oh it's just like yesterday. Time really flies so fast. You know, my first noise cash post was in June 13, 2021. At the time the heart tips was how you get some crypto but it has changed a lot since it started.


Prior to discovering noise cash, I signed up to read cash 2 months from that date. I even had a problem with the registration email but it was eventually resolved. Hehe. Oh you can read all about how I discovered these BCH earning sites in my introduction article.

Today is certainly a good day. Saving BCH is not that easy you know. The only reason I was able to accumulate that much is because the crypto markets are way doooown. 😅 I even joined the SmartBCH bandwagon just because of the bear market. Alas, the small amount of BCH I put in there didn't even grow at all. 😂 I'm not an airdrop/crypto hunter so might as well forget about it.
Haven't taken out all the BCH I converted and put in those staking/farming sites.. Most likely I will just convert what's left to MATIC because I play a token earning game where I earn TOWER on the Polygon network. 🥰 (I'm not a big earner there too but I just like it enough to play it whenever I have free time. Will write a separate article for that tower defense game.)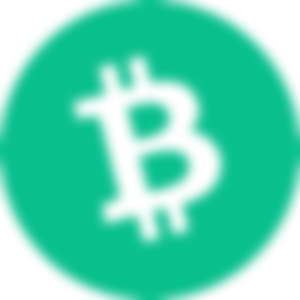 In reality if I add up all the BCH I earned from here and in noise cash, it has already reached that 1 BCH mark. However I don't officially count it as reaching 1 BCH because I have never accumulated that much at all until yesterday. 😁
How about you? When did you reach your first 1 BCH? Or have you not reached it yet? Don't worry, you will eventually get there too as long as you don't withdraw any of your earnings like I did. Hehe. Doing this is actually another way to save money!
But of course, only take out some crypto when you really need it during this bear market. That's what I did or do periodically. Still I was able to reach my crypto savings goal despite having to do that! Hurray!
Now what? Definitely I will not withdraw all of my 1 Bitcoin Cash yet. There's no telling when it will finally go back up. If it does then maybe I can become a millionaire too? Hahaha. I dunno. It's free to dream. Maybe we can all become millionaires in a few years.
XOXO,
* * *
Lead image is from Unsplash.
Not a member of read.cash yet? Come join us! Let's microblog on noise.cash too!
Sponsors of LucyStephanie