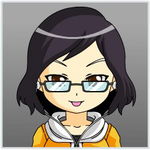 You're reading this because I was procrastinating some hours ago. 😆 I should be finishing the third module in the TESDA online course I am taking up but I keep typing away.
How many times do we procrastinate on the things we should be doing? I dunno but studying has become boring. Even if what I'm doing is acquiring online education for a better future, it's still not fun. 😂 There is just something about formal or official types of education that makes us lazy to do it. 😅
Of course all kinds of education is important. Without it we would all be doing the wrong things and various mistakes all the time. 😂 So we should continue to learn everyday but we must find ways to motivate ourselves. Hehe.

♦ Why Is Education Boring?
Actually it depends. When we are interested and motivated to learn things, it is fun! But when we feel like we HAVE TO do and we SHOULD DO it, that's when it feels like a chore.
I checked various online articles on why studying becomes boring. The most logical reason I found out is because of instant gratification. These days we prefer that things happen immediately.
Do you think the youth of today don't know how to wait for something anymore? Well for sure it is almost the same for us adults now. Everyone is getting used to instant gratification thanks to social media.
Even here on read cash, when the reward bot doesn't come around to upvote our articles immediately, we get anxious and demotivated. 😂 No wonder we get bored easily these days. No thanks to social media huh? 😅

♦ Excuses
Ah neighbors, suddenly they were back to talking and mass gathering in the open area. How could I concentrate on my online course huh? Yes, here's another excuse to not continue the module and units I'm studying. 😂 Only two modules left and here I was still not starting the third module earlier.
I'd rather play some online mobile game for the meantime instead of be annoyed with their voices. Ugh. I don't want to repeat myself, they have their own brains. They know they should not be gathering in one place. They know they can move their loitering area in order to not disturb neighbors and yet...
Ah I just continued writing this instead. I also just listened to something on YouTube to cover up their annoying voices.
Then I thought maybe I should eat something first. I should eat because I haven't eaten my next meal yet when I started writing this. Perhaps that's another reason I was not feeling like studying. 😜
Anyway finally they eventually transferred to another area. Thank you Jesus! Haha. If only they automatically do that everyday that would be great. And I've also eaten so I can finally finish this article. Hehe. I am finally studying the third module after several hours.

♦ Procrastination
So yeah, I played some mobile games too. I wrote this article before continuing the TESDA online course. But wait, there is another term for this. I know there is a word for doing something little by little in order to finish something. I don't remember the exact word or term but let's just say that's what I'm doing. Haha. I believe it's a Japanese word or something.
The heck. I can't really write a good article when I'm just writing for the sake of writing. The animals and plants I was supposed to write about will have to be published on another day. Can't write it now because I have to do research before I can finish it. I just don't want to miss out on posting something here on read cash everyday thus this article. Surely you can relate dear fellow read cash writer. Hahaha.
Delay, delay and delay the inevitable. After I don't know how many hours, finally I started on the first unit. And I have also finished it. On to the second unit of this third module!!! Woohooo! Haha.
It would be better if I could finish the entire course today so I can enjoy my Sunday. Let's see if I can do it. I have one more module after this one. 4 modules in total. Whew. Oh wait, it's actually six modules in total! Egads I don't think I should procrastinate anymore. 😅
Will go around and visit your articles soon. Once I am done with this TESDA course I will check on more posts. For now let me just finish this module after avoiding it for hours. 😆
What do you do to avoid doing what needs to be done?
XOXO,
* * *
Lead Image via Unsplash.
Other slice of life articles:
Not a member of read.cash yet? Come join us!
Sponsors of LucyStephanie