You Live In My Soul
Date: January 23rd, 2022
Sunday
Hello my beautiful people. Too happy to see you here. A beautiful morning here. I'm basking in the sun and writing this one for you all. So you can feel that I am talking right at this moment. The omicron variant is raising and I hope you are dealing it perfectly. Best wishes for you people.
Well, so what I am up to now? New theory? New motivation? New story? Nope. Today it will be different and something which I wanted to tell someone from here for a very long time. This was tough for me untill one person made it so easy. Finally, someone helped me for real. The person started a prompt named ❝ I Love You Because... Prompt ❞. A user from this surface can speak about another user. This prompt is for us only. No personal life but for the someone whom you care most in this family. Wow! You can definitely click on that link and check the amazing world of her. Now, I'm going to write on it too. Dear @Theblackdoll I hope this one will be a shocking coffee for you today. Here we go.
Well, following that prompt, I have to answer some of the questions. This will help anyone to understand the better bonding between the people.
When did you meet that user?
What was that something that user did for you or somebody else that impacted you and developed a sense of love & respect towards them?
What advice you want to give that person?
What do you wish up on that user?
This one is tough for me because there are too many people whom I admire most. It was hard to select and finally I made up my mind to tell. So, your Devil is ready to speak. Be ready. Bhargavi, remember, you asked for it. Drum roll please. Make it more intensely catchy. On my count. 5, 4, 3... Come on.
Dear @Lucifer01 I love you. This is not a joke. Appreciating a user here which is me, telling the truth, establishing my legacy and I am doing it by myself. There are plenty reasons to love you, I mean love myself. Shall I explain some points?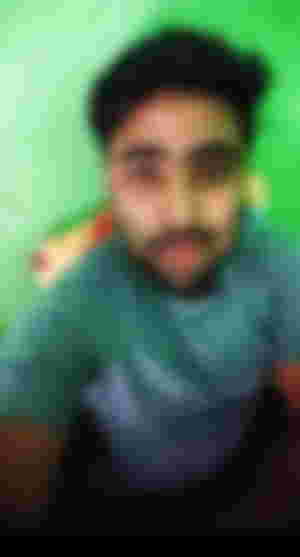 I love myself because I am what I am. Never think that I could be someone more impactful.
I love myself because I love my parents, abided the rules which my parents told me and never disrespected them.
I love myself because I never touched Alcohol and never Smoked.
I love myself because I never gave up. I remained sad but found a way to fight back & trust me, this one will never change.
I love myself because I remained there for every people when they needed help. It becomes a passion for me now.
This one is impossible to remember, isn't it? Not only for me but also for everyone to remember this meet up. When we all meet ourselves at first? Anyone faced this question before? See, I do. Well, after my birth when someone put a mirror infront of me, I met the person. Funny. For official statement, I meet this user here when I first opened an account and saved the name. That was the actual born of your desired Devil.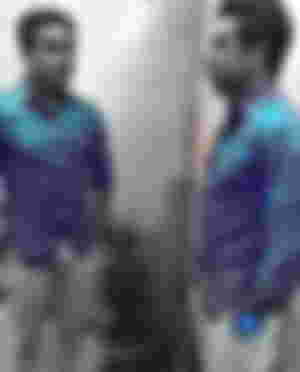 Not tough that much. When I helped people from my earnings which I had from this site, it put a smile on my face. Your answers as well as loves & respects made me someone who I am now. This impact developed the certain height of respect for myself. I started loving myself because you people made me feel that the Devil can be an Angel if he does right things.
Never change. Just don't. Do whatever you are doing now. Help others, stand with the people around here. Love everyone. Share their pains. Share your happiness with them. Make them laugh. They deserve better in their lives. Show them the path. Be friendly and never let anyone go. In the end, kneel down to your Creator, pray and seek forgiveness.
I wish I could be a better man. I wish I could help more. I wish to be the one whom people will love without any conditions. I wish to be the neighbour of your life, to be the best friend of your life. To be the one whom you can trust and share your feelings. I wish to be your partner and soulmate. Just let me know.
Snap! Snap!! I'm done here. Nothing more to tell. You people can judge me now, even can laugh. But I did it because I had to. I have too many people here whom I owe. I don't want to pick a random name and make others feel little bit upset. For me, you all are WORTHY for my love and I hope, I'm too.
Dear Bhargavi, Sir Rajinikanth, whispered this idea yesterday. You can smile now.
The lead image is taken from pexels.com while other pictures are from my gallery.