Wrestlemania 38: A memory which will be remembered Forever
Date: 5th April, 2022
Tuesday
Just ended watching two night long the most stupendous wrestlemania ever, Wrestlemania 38. Spine chilling moments with more acrobatic moves and legends presence made it worthy. Thought I was day dreaming after watching childhood heroes going one on one. Pure nostalgic feelings. The attitude era and modern era jointly gave us the moments to remember. Thanks to the WWE.
Ok, let me clear the buzz at first. Yes, your desired Devil is a die hard fan of wrestling, more specifically of WWE. I don't know about others but clearly I was a child whose childhood thoughts were connected with wrestling. I know it is a fictional and fake but so do the movies. We get emotionally attach with movies and so do I get attach with the wrestling of WWE. The storyline that they narrates over a feud between two wrestlers, grabs our attention and forces us to watch it. Hats off to the writers as they do some tremendous job. I agree that some storylines don't click as per expectations. Well, there is too many things to describe about wrestling but let's focus on Wrestlemania 38.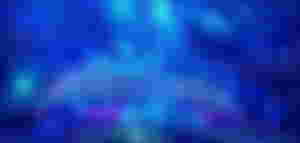 AT & T stadium of Texas hosted the two nights of Wrestlemania 38 which is worthy to watch. Hollywood actor, Mark Wahlberg added some spice in it. Awesome storylines and match cards were added. WWE superstars gave their best in it. We witnessed some unforgettable moments and matches. The return of Cody Rhodes from AEW after 6 long years and giving a beautiful match with Seth Freaking Rollins, Drew Mcintyre vs Happy Corbin, The rise of Bianca Belair againgst Bigtime Becky, Phenomenal Aj Styles clashing with the Rated R superstar Edge, beast Brock Lesnar going one on one with tribal chief Roman Reigns for title unification and last but not least, the return of Texas's own Stone Cold Steve Austin, playing match against Kevin Owens after 19 years and stunning the boss, Vince McMahon! Dear, good lord, I'm still shouting over all these matches!
How can I explain my feelings when my two childhood superstars retire on the same night! The Undertaker & HHH, both said goodbye. Well, Undertaker's retirement was known previously and this year he is inducted in WWE Hall of Fame by Vince McMahon himself with other superstars. But HHH's retirement came out of nowhere. In spite of being fit, he is unable to compete in the ring due to the risk of medical clearances.
Man, I personally got emotional when the Undertaker came out in the crowd, waving hands to them & then yesterday, HHH came out with loud cheers and put his wrestling gears in the middle of the ring and left. End of an era they says, perfectly said.
If I start narrating every single matches, this article will be huge. Respecting your time, I'm not doing that. But I will say about the match between Kevin Owens and Steve Austin. The Texas rattlesnake played his last match 19years ago with the The Rock aka Dwayne Johnson. He returned to the wrestling match after all these years to response Kevin Owens who was literally teasing him for one more match. He left no stones unturned for this match and finally it happened. Watching Austin 3:16 in wrestling gear with his attitude and ATV car made me emotional.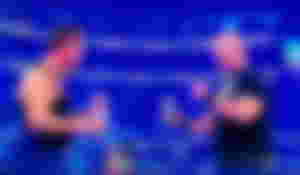 Suddenly my childhood said hello to me. His moves, punches, stunner were all we needed to relive the past. He did his job and the power-packed cheers of people made it more worthy to witness. Austin won the match and as for always, he opened the beer cans and drank over his opponent. He also returned in the Day 2 match between Pat McAfee & Vince McMahon himself. While the boss won the match, Stone Cold returned and stunned the boss by hitting the stunner. Though it was a botch but it reminded every wrestling lovers the 90's era when the feud between Vince and Austin was top notch. The Attitude Era vibes were back.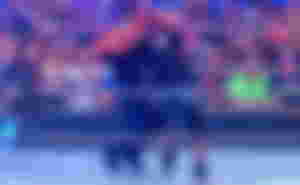 Other matches were also good and I'm not going to rate anything bad. This is emotion. Those superstars gave their 100% to entertain us. They passed the torch to the new era and we witness epic matches. Wrestlemania 38 will be one of the greatest mania which will be remembered for many awesome memories and reasons. Hey, any wrestling fans here? If yes, give me hell yeah!
All the pictures here including the lead one are used from the screenshots of my phone while watching Wrestlemania.