Date: September 29, 2021
Wednesday 
Hello family. It's good to see you back. Darkness gone and the beautiful sun in the blue sky. Isn't that beautiful? No raining today. A little odd for me as I prefer some wet season. But never mind. Better we should march forward to our new session with words & hopes. It's your host, Lucifer. No need to reintroduce myself. Well, I think it's enough but we should focus on our topic. Let's go for it dear. Shall we?
Rise above hate. Isn't that a beautiful message. I was checking my social media apps when one of my friend texted me. He thanked me for helping him and in the end wrote that to me. In the entire message, that line grabbed my special attention. Hate is a bad manner and we all know it. It creates differences among people, divides them and spreads chaos everywhere. You have no idea how much it can cost to humanity.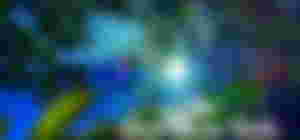 History itself is the proof of it. Realms & empires had fallen. Countries had been divided. People used weapons against their own blood. Why? Because of this. And now we are talking about rising above hate. Rising against it which divided us. We are talking about such a thing which made us blind for many decades. It's really to rise above hate. So, how can we do that? Do it requires weapons? Hundred pages of articles? Large number of law & enforcement power? The answer is 'No'. We don't need any of it. What we needed are described in the below.
We mainly fail for this. We all want peace but we don't want to know the reason of the hate. So better we should look out first the reason behind their anger & hate. Once we find out the reason, consider 50% success has been achieved. The best part of it that we can follow the reason, work on it & make a result out of it. You can reach to your desired destination if you know the way, right dear? So, it's very important for us to know the reason.
Most of the time we don't want to listen. Obviously those hate words raise anger in you. But hey, would you please control that for a moment? We are working to solve the matter. Just ask and listen. Let them finish. Make note each & every reason. Definitely you will find some new angle of it. Besides, they will also overcome their deep down drowned anger. Even the rage will be reduced. Because we all know that sharing your untold words help you to calm down & have inner peace. So my suggestion is simple. Go, ask, listen.
Sounds nothing, right? You can think that we are talking about hate issue and Lucifer talking about smile? Is he out of his mind? No, my dear friends. I am talking about the most blessed thing human being ever had. A perfect smile. Smile reduces the rage. When you talk to them or investigate the reason, you have to assure them that you are helping them. And what is the big assurance than smile. It makes them feel comfortable with you. It claims respect as well as peace. Many things can be changed with a normal smile. Smile and see how it works.
You have to judge perfectly. Most important thing, you have to stand against your own belief maybe. But just roll up your feelings and prepare yourself to be the good guy at justice. Hate can only be solved with proper judgement. If you master it, you will finish the hate forever.
What is the opposition word of hate? Ans: Love. Yes, by spreading love, you can stop hate. Remember one thing, hate is used for a specific person or something else. But love is a divine gift. It is for everyone. They deserve it. Convert their hate into love.
Man, you are in the position to solve the biggest problem of this world. Do it with love. You can do it. Rise above the hate.
All the pictures are snapped & edited by me.