Date: Wednesday,December 1st, 2021

Days remain: 30
The first day of December & I am very much sorry that I am late here. But nothing to worry, I am fine and I hope you are all doing better today. My best wishes will always be with you and I pray so. Now tell me, how was your day? If you ask me, I was so busy in doing various types of works. I am here to tell you that. But before that, let me do my formal work. Allow your Devil to show you the path of journey. Keep my name on your mind and here we go.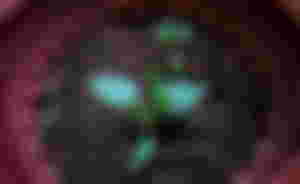 Well, planting new trees required a perfect season. In our country, monsoon is the best for it. People here plant trees in the month of June & July. But I planted it on December 1st because I wanted to do something better on the very first day. That's why I bought five saplings yesterday after returning from office. When my mom found out this, she was so happy. At least her son was doing something worthy. That was her perception. While my motive was simple, I was doing it for humanity. Now you can make fun of me that how those few plants could help the people. I agreed but something is better than nothing, right?
Rarely now we had time for each other. No, we don't blame anyone for that. Everyone is busy in their respective job area. But today somehow we had a great time. Some of our friends gathered in an old school playground. That was the place where we had our primary school days. We sat together and had a much valuable conversation. Can you guess the topic? Well, the sad part was 'Marriage'. Most of us are still bachelor including your desired Devil. We were counting how many of our friends had tied knot. We were discussing and making fun of them. Some of them were present in that gossip. So we pulled their legs even more. Here happened a best thing. I am still laughing. I pranked one of my married friend and it went horribly wrong. Not for me, but for him. I promise, I will write it down here. You people deserve to know that hilarious thing.
No office today. So I had plenty time in hand. I rarely had tea in the afternoon with my mom which was a regular routine for us due to office work. On holiday, I slept for a long time. Today, I had the opportunity. In the afternoon, I made tea for us. I must say one thing. Your Devil can cook various kinds of dishes but it's a matter of great regret that I rarely make finest tea. Coffee is ok but tea is not. I don't know why this happens with me. Very rarely it tastes perfect but maximum of the time, I am disappointed. Somehow I made tea better than other days but not that up to mark level. Then mom joined me in the yard where I set the table before. We talked and discussed on various issues. She asked me questions which she didn't understand while I asked some really stupid and silly questions which made her laugh. I really wanted to see her happy.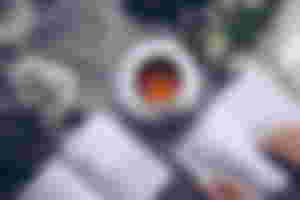 Ok, have I mentioned that I write poetry too? Maybe I shared once here in the family. I only write when I feel the tingles in my mind. I had it today. So I dragged my chair, took my pen and started writing. I don't know if they are good and worthy or not but when someone read those, no one said bad, even felt impressed. Well, that's inspired me. I will share those one day.
Busy day for me and I enjoyed every seconds of it. The final month is going on. The year is about to say good bye. Let's make these days worthy.
All the pictures including the lead image are taken from pexels.com