Date: September 18, 2021
Saturday 
Oh.. Hello dear friends. How are you all? Having a good day? Heartiest welcome to my world. So how's going? You can tell me or rather I should ask what you truly desire. Hahaha.... Well dear, I was listening music now and to be honest I will continue it after sharing my today's topic. So grab your seat & hold it tightly. We are on a journey with my feelings. And the topic is......
Our Headphones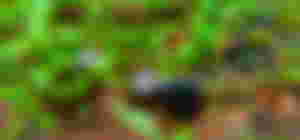 In our daily life, we start our days waking up in the morning and it ends when we fall asleep. Simple, right? Now digging deep. We face many things and in the end we sleep and try to forget everything. From the next morning, we again start our life. In this race of life, we suffer from many odd moments and sad things, awkward incidents and obviously we also enjoy our life with several incidents like romantic moments, marriage ceremony, touring a favourite place etc. To show inclusion with this incidents or to make patch with them, we use only one thing and one thing only and that is a 'Headphone'. Nowadays it has too many names... Headpieces, Earplug buds, Air buds, Tiny Orchestra... Oh dear. My friends have known much better than that. It is more than a friend in our life. We always try to keep it with us. I don't know about others but I do. You can have it almost every place. Please exclude swimming pool.
Best Part Of Headphone
Now as we are talking about headphones, why don't I elaborate more? Well, the bond between you and your headphone is beyond to describe. You are feeling bored? Take your headphone, connect with the device like smartphone, play your favourite music and place the ear pieces in your ear. Listen up and try to change your boring moment into calm & relaxation moment. You are feeling sad and want to express your own feelings without shouting? Do the same thing, plug in your headphone, play a sad or romantic music, go through the music and feel it. Sometimes we just get struck in the deepest emotion. Perfect solution for this is to listening music and how? Yes, of course, the headphone. The tears that will flow down from your eyes will remove the pain from your heart. And the most important, you are in a jolly mood and want more fun? Just do exactly what you want to do, choose a hip hop music and place the headphone on its place and the rest is known to you all. Yeah man... that's the spirit. Raise the sound but at a bearable point. Otherwise it will damage your hearing.
'Orbs'- My Headphone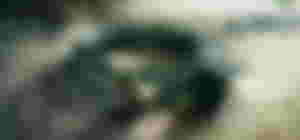 I know it will sound crazy but I do have a name for my headphone. It's ❝ Orbs ❞. Come on, go on... make a fun of me... Laugh but it's all ok. Like others I have also my own life... Lucifer and his life. And to deal with this I have Orbs. I like to name over it from the word 'Orbit' as those music orbits on my mind. My headphone and me had many more stories to describe. Most of them are emotional incident. Remember I told you about my nature loving personality? I just be with it and the headphone is my best companion. I share my every pain, sad and joyous moment with it. When I switch off the light of my room and try to sleep, I take orbs, listen a music (depending on the mood) and get flow with it. Maximum of the time I feel relaxed with it.
The Impact Of Headphone
How many of you ever felt thankful for having a perfect headphone? Very few. I can count them on my fingers. But I know, many of you buy headphones according to the choices given below.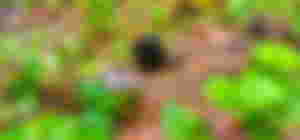 Choosing a perfect headphone is so important. We have to check it's design. Then we choose the colour which suits our personality. Now the main options. We prefer them according to our comfortable feelings of the ear. Then we check the bass and treble option. It varies from person to person. But see? How many options do we check...isn't that impactful? Now you will agree. Yes, I know.
A Worthy Companion?
There are some moments in life when we try our best to cope up with but we fail. And the worst part of it, our friends don't remain there. But your headphone can gave you a better hug at that moment. Some people prefer to be alone. Well they are not actually alone. Headphone remains with them.
I know having headphones in life is very common to all but how many of us can realise that it's a particular friend that will never betray you? It knows it's job. I never imagine a night without listening something with headphone. As per my point of view, friends forever but ❝ Headphone❞ is your bestie.
All pictures are taken by me.