Earn some, Spend some, Save some.
Date: 12th October, 2022
Wednesday
The fast changing world is showing the new era. When you look back to your earlier days, you can feel that you had an easier life at that time. Now, it is a hard time to keep up to date with the changing world. Things around us have an upgraded value which not only puts a question mark on our daily budget but also showing a red warning for the near future. Don't you know that the price hike is being considered as a major issues nowadays? Yes, you do. Because somehow you have all faced the heat. So this is not a joke anymore. If we want to survive in the upcoming future, we need to learn to save some belongings & earnings. For this, you need to earn some, spend some but save some for sure.
Hello ladies and gentleman, your well wisher is here. I hope you all are doing well and dealing with your life in a good mood. Another day and another topic for you. But I must say, you should take it seriously. Because not only this is a suggestion but also an advice which you must hear and understand. Sooner or later you will understand the deepest meaning of it. So, let's hop to the main topic. Here we go.
Currently, the world is facing many difficulties. War, price hike, insufficient supplies of daily necessities. We, the human being staying at the different corner of the world, somehow facing the heat. Why shouldn't we? We are bound like that way. That's why we need to find out something, someway to solve this issue. We are now in better position but we know that it is going downwards consistently. The want of people will not end as we are witnessing the growth of population. More people, more need, more problems but less solution. That's why I'm suggesting to save some for the future.
As you can see, we are working and earning an amount to live our life. Somehow that is enough for us and our family. Different people from various positions doing their jobs and providing the best services for us. We are connected with this system and serving our best. In the end of the month, we are paid. The salary being in hand shows us the next thing to do. We decide what to do or what not. Future planning starts. We spend money on our necessary. That's good. We adjust our life with comfortable things. In the end, our wallet shows zero balance and we wait for the next month to fulfil our next desire despite knowing that the need will increase day by day.
Now if we look at our spendings, one thing is sure that there is sheer options where we can cut out some budgets. Some people spends some extra money for extra comfort which is actually not that necessary. I know you may differ with my opinion but it is now necessary to think about it. If we are thinking about future, we need to stop wasting our money for some unnecessary things. Extra comfort may give you pleasure for recent times but in future, you can not even hold the level to live a better life. Days are changing and still we are unaware of it.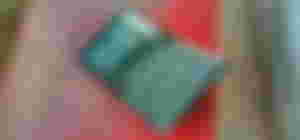 Save from your earnings. I am not saying that you should stop spending or become a miser. I am suggesting to save for future. You should make a table or chart and write down your total requirements. Then find out in which points you can actually make differences. Be sure about it. Now you have a better option to announce your budget cut. Make sure that your family members are aware of it. Better make this arrangements with your family. They will help you too. They will provide more informations which will help you to go smooth.
Once again I'm saying, earn some, spend some but try to save as much as you can. Be prepared for the winter. Ok, I'm not talking about Games of Thrones but it is just a warning to stay aware for the dark days.
All the pictures belong to me.