Coffee Toast with Old Memories
Date: 24th November, 2022
Thursday 
What if you get a chance to go past? In the past, when you could sit down and enjoy your moments that were so important as well as memorable for you. Those past days where you can relive those victorious and nostalgic meetings. You become an invisible time traveller and enjoy those moments. Unfortunately, no one is able to do so. Because these types of concept are found in movies and in cinematic world where imagination can go beyond.
Knock! Knock!! Come back to reality. This is not happening. You can dream it like that way, but alas! No reality in that story. You are upset, right? But there is another way to relive those moments. You all need some friends who are also craving the past. All you need a perfect place to start these things. All you need a perfect cup of coffee.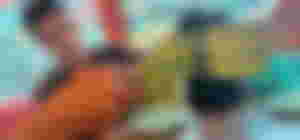 I took my chance as I am a person who never forgets his roots. I wanted a perfect day, a perfect place with specific people to re-imagine what we had done before. I'm so lucky to have some people who provide the same dream which I possessed. I along with my 4 colleagues, decided to have a great conversation about our past. The nearest coffee shop was selected to do so. So let's find out what we reminisced about while having coffee.
Suddenly, we decided to have a conversation based on our past days, like childhood memories, school days, playground, cultural events, college days, seminars, canteens, tours that we made, relatives or friends whom we lost and obviously unfinished love stories. The coffee shop that we chose was nicely decorated and the yellow light vibe was enough to help us with our memories. I must say a worthy one. We ordered the coffee and then started talking about our old days.
Soon, coffee was served, which added the vibe of nostalgia. We felt like we were old friends who lived and grew up together. Despite having different backgrounds, we all had similar memories. We played with mud, sticks, leaves, climbed trees, hide and seek etc. The day we felt we had grown enough is the day we left our childhood behind. That was the beginning of a new era.
The school day's discussions were hilarious ones. Oh dear! These memories are golden incidents for everyone. You, me, we are all big fans of it. Just how many times we fled away from school, how much we got punishment for not learning lessons and yes, we were naughty boys then. We did stupid things when we wore school uniforms and that was awesome. On exam days, the most funniest things happened. We remained lazy for the whole semester, but before the examination, we suddenly became Einstein and Newton. We read more than 14 hours before exams and on the right date we felt sleepy. We didn't belong to the same school but all stories and memories were the same.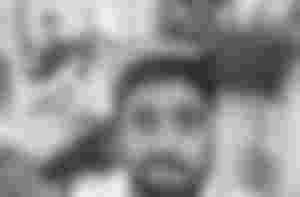 College and university days were different compared to the school days. We had to make assignments and had to complete projects for new theories shown by the professors. We finished the coffee but ordered another round to continue this nostalgic journey.
Discussing about lost family members, friends and close ones, that was the heaviest heartfelt moment for us. Each one of us had lost such people who remained so close to us. But it's the Almighty who has different plans for us. We remembered those memories and prayed for their souls. May their souls rest in peace.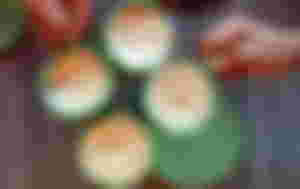 Finally, we spoke about unfinished love stories. This was funny, ridiculous but at the same time lovely too. Broken stories made us upset and we consoled each other. Yes, I had one too. But I was brutally betrayed. That was a different story and I will discuss it another day.
The coffee ended. We had the last sip. Every story has an end. We had that discussion that day and felt like we had removed some weight from our hearts. That coffee conversation was so delightful and lovely that I am unable to explain it perfectly.
All the pictures here belong to me.