Date: September 9, 2021
Thursday 
It's afternoon here. I am late today. Sorry for that. The sky is gloomy. No rain. No thunderstorm. No poetic feelings at all. So what should I do now? Oh yeah... Let's start remembering some childhood memories. I'm Lucifer, your host welcome you all to another epic journey. So let's start.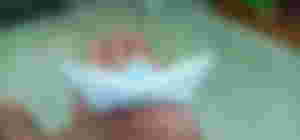 How is our days going on right now is not our priority today. We are actually thinking those days that we had left behind a long time ago. Remembering about childhood memories in this gloomy day suddenly took me to my days of rainy season.
I think you all can relate these things. Just remember when we were kept in a room because outside there was too much rain or thunderstorm. And that time it was weird and harder to stay in the room for us. We were children then and we always wanted to be outside and play with friends. It didn't matter whether there was rain or hot sun outside. But our parents knew that playing at that time was harmful for our health. Situations changed and now here we grown up but right now we are doing the same thing with our children or other infants.
What I did in my lazy periods in my childhood when I saw gloomy sky or heavy rain, was making paper boats. Maximum of the people of 90's kid do relate with this, don't we? We made those not only to float them in the rain water but also we actually made them to pass away our time. The most important thing that we made these paper boats with our school exercise book's pages. Most of the time our homeworks were already done on them. But who cared right? Hahaha.... Joking dear.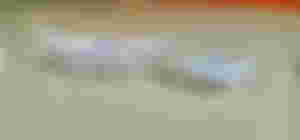 The page which had less important writings of our books were highly used for this types of paper boat. Our family once helped us and showed us how to make a paper boat and then we got the ability to make more and more. Human and their forever thirst of learning. And we start learning from our little age. Funny but educative. Ok, back to point. Those who had two or three siblings, they started making paper boats in a competition manner.
The elder one always wanted to make the finest one while the youngest one made the paper boat any how but felt much pleasure for his/her paper boats. Remember when it was the time to make them float on the rain water, the youngest one's boat drowned at first. They started crying. That cry ruined our time and our every happiness, determination and hard work of that time. Because of that one younger one's loudest crying sound made our parents so annoyed that they came and slapped on our head or back, remember? Pure childhood memories. I know you have those memories and you are smiling.
Now back to our realistic life. This pandemic situation not only taught us how to be united in this awkward situation but also it reminded some awesome days of our lives.
Now we are living together.
Now we have times for our families.
Now we can listen to each others problems and we can make the solution so easy which was far difficult then when we were busy in our works.
Now we understood the meaning of life & living together.
Time passed away. Some of us are parents now. We all are grown up. We had those memories in our heart. Buried but still alive. No way to re-live those moments again. Those we have kids now are having their childhood. But there is a mass difference. We had our childhood surrounded with green nature and organic things. Our children are surrounded by technologies and artificial intelligence. Though the rain is same. Can we make paper boats for them? I know we are forbidding our children or younger ones to go outside in this rainy season.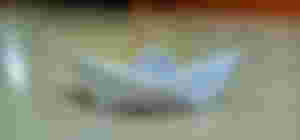 Right now, I am also making one not because to float them on the water but to remind my childhood memories and share this story with you all. My paper boat, my Titanic with no Jack and Rose.
The content & pictures are mine.
Thanks for reading the content. I am grateful to you all. This amazing platform allowed me express my feelings. Thanks read.cash and everyone related with it.