Brother, I'm gonna see you in Heaven
Date: 15th April, 2022
Friday
14th March, a black day for me. Yesterday I shared the most beautiful celebration of my country which shows the entire world our tradition and culture, Pohela Boisakh. The first day of Bangla New Year. But I was not the guy anymore who celebrates the occasion. Those pictures of me on that article were snapped in 2016 or 2017. I did not remember that accurately. Things got changed from 2018. I stopped celebrating the day, I stopped remembering the date. In fact, I request others not to remind me about the new year of bangla calendar. A memory, a sad incident, a beautiful smiling face is attached with the date which is kept deep in my heart. I respect it, I love it and never allowed anything and anyone to dethrone it from that high place. That's the place of my favourite person. The one who is no more with me. The one who taught me many things but never asked anything in return. The one who was not actual brother but had the place of respect of more than a brother.
Tohidul Islam Arif, brother from another mother, I remember him on his death anniversary which was yesterday. I'm still in sad mood. Still not talking with anyone and ignoring phone calls as well as text messages. I know it's more than 4 years but still I feel that it happened yesterday. Still feel that my phone would ring one more time with the name of him, popping up on the screen. I still feel that I would meet him one more time and share tea-biscuits with him. I know that these all are my hallucinations and there is no possibility to see him again but I just like to be like that. Neither I nor @Shawon130 believed that incident as we both feel that trauma inside. He & brother Shawon were classmates as well as real heart bonding friends. Even my friends got impressed, happy & obviously sweet jealous too about their friendships. The duo had enough similarities & were more than brothers. We were 2 batch junior to them. But the amazing fact is, we were so close to that batch. We respect them a lot and they love us too. I was more close to them. Because my friend Ashraf is his younger brother and I still have a special bond with brother Shawon.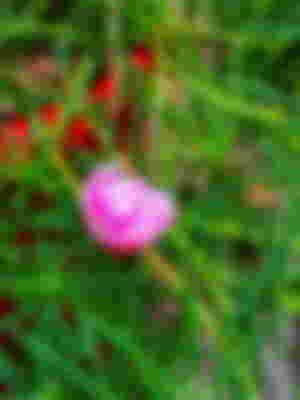 I didn't know when the bond got so strong or when the actual friendship started. But I remember that he was the one who always had my back. He shared his every pain with me. In spite of being senior, he never treated us that way. Never scolded me. Beautiful words from him was the key attraction. Anyone, I repeat anyone would fall in love with his word choosing and delivering personality. That made not only me but also many others as his fans. We knew that our stressed mind could only get pleasure if we would talk to him. He always greeted people with a beautiful smile. Then he hugged and ask the reason of sadness with a very mysterious eye contact. You, me, anyone would open up at that moment.
I had a computer shop at that moment. A tea stall was just opposite of it. At that place, they always gathered in group. After sunset, they were found there. Forex trading was one of his weakness and he always cherished a dream to be an entrepreneur in future. I was trained by him & I obeyed him as my mentor in forex trading while we all were highly inspired by brother Shawon. But sometimes he lost his money in trading but never gave up. He always wanted to do something great for him, for family, for friends and us. I was more connected with one more reason that we both belong to the same place. We went home together while discussing about the daily life routines, problems of life and solution. He always explained the life in a most beautiful way.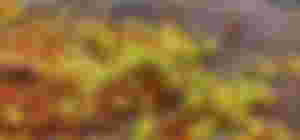 14th March, 2018. Afternoon time. I suddenly heard women and children crying loudly. I was confused and decided to see what happened. He was my neighbours and I ran quickly. I had no idea what happened. Everyone was crying while I was still looking for the reason. Suddenly a little boy hugged me while crying loudly and all of a sudden I heard the most devastating words, ❝... Arif is no more. He left us behind.... ❞ My world shattered in a moment. I was speechless and couldn't believe it. Some other guys hugged me and started crying. I was still not moving and suddenly I shouted and broke down in tears. My brother was no more. That smiling face had finally ended the days of life. A heart attack stopped our beautiful bonding forever. No one believed that the true innocent guy had left us behind.
Next day, we all went to his final journey. That scene was the most heart breaking scene for me. His friends, my friends along with hundreds more were crying while embracing each other. Shawon brother, Salauddin brother, Mezba brother had no clue what happened already and couldn't believe their eyes. The four of us hugged and cried loud. His grave is still there, not far from my home. From my window, I can see his grave.
❝ Dear brother, I know you are sleeping in the peaceful place. I had one of the most beautiful moments with you on earth. You just lied to me and left me behind, left all us behind. I seek forgiveness for you from my ALLAH. Brother, rest there. After the end of the world, after the judgement day, after having my punishment in hell, I will see you again. I'm gonna see you in heaven, my brother. ❞
All the pictures here belong to me.

Heartiest thanks to my respective friend @Theblackdoll for renewing her care for me.