Be addicted to your Dreams, not everyone's Drama!
Title: Be addicted to your Dreams, not everyone's Drama!

Date: 3rd July, 2022. Sunday
So I am going to tell you something about a boy. A boy whom I personally know and understand his each and every behaviours. A boy who is very familiar to me. A boy with his own dreams, a boyhood dream which wants to bloom but can it see the future? Well, I know you people don't like melo drama in all these situations. You need a direct explanation about what is going on around. Guess what? You are right. I don't like extra cheese too. I am talking about following your own dreams. I will ask the boy to do the same as he is seen forcing to choose other's passion which is not what he desires. Relatable? Yes, it is. Because somehow we all are connected with some experiences where were taught to choose something which we didn't like.
Once I read it somewhere. I tell you, it's a moral line. What was the line? Oh yeah, I remembered. ❝ Be addicted to your dreams, not everyone's drama. ❞ Totally agree with it. You should be addicted to your own passions and hardworking mentality. Don't get fooled by people's joke of life. They will only make it dreamy for you but you my friend, you have to choose your own path. Because in the end, you have to go through the line. The line of fire that will finalize your desired destination. So be careful.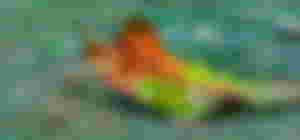 This is people's desires when they put your dreams out of the league and put their old fashioned possession on you. They will bring back some nostalgic memories of their own and then some emotional speeches will be delivered by them. In the end, they will force you to join that league, the league where you don't even belong! They will force you with their words and trust me dear, their influential words are enough to get manipulated. Are you willing to join that drama? Are you willing to lose your genuine feature to fulfill someone else's dreams? And what about your own world? Your dreams?
People do this so that they can put you in their own stage. Because they know that you have some potentials which will make you out of their reach. They know that you will establish your own legacy. This will be unbearable for them. That's why they decide to do that thing. Do you know when you will witness that drama? Let me tell you. After your any types of success, these types of people will occur out of nowhere. They will demand extra cheese. Just a casual word but if you think the deep meaning of the line, you will understand what I truly meant.
There is no need to pay any types of attention to them as they are the attention seeker or may I say they are the ultimate opportunistic people, buzzing around you and waiting for the perfect timing. Never allow them. Just follow your dreams. Dear, you have a wide range of mind and luckily you have creative mind. So just don't get addicted to their dramatic characters. You have enough to proof, right? You are questionable to yourself as you have to answer your soul, what you have done to your passion.
Your dreams are big enough. Follow it. You know your destination. All you need is a perfect way to reach there smoothly. But these types of people will never allow to do that. Better you need to be more careful about them.
Remember, the more you give them your worthy time to them, the more they will waste it and force you to be like them. All your sweet dreams and passions will be ripped off. So my humble request will be that be addicted and passionate about your own dreams. Just ignore what these people do on their regular basis. You have many things to do. But at first, learn to ignore these types of people. That will count and add a bonus point in your career.
Author: Lucifer

All the pictures belong to me.