Date: 20th Day of November, 2021
Saturday
Hello my friends. Your Devil is late today. Too much late. I know it's wrong. I supposed to be with you all but I failed. Deeply apologise for that. Actually I am not feeling my writing mojo. Sad and upset because one of the incidents today happened with me. A cute smile made me sad. Yes, a happy face made me cry. Now you may ask me how can a smiling face make me sad? Ok dear, let me tell it.
I was on bike along with one of my friend, Shihab. We both were going to office. We don't work together but the route is same. So we decided to move together. While going to our offices, we stopped on a signal. I was checking my phone and telling the live score of cricket when suddenly someone pulled a corner of my shirt. I looked back. A little girl was there. A smiling little girl was there. Dusty face, dirty dress, flowers in hand with a cute smile. She was asking me to buy flowers from her. I was not expecting this. Her smile made a huge impact on my heart. Suddenly my eyes filled with tears. I was going to say something but the signal got the green sign. Vehicles started moving. Our bike also moved. She left but I was not feeling ok. I looked back and tried to understand her situation. That poor girl was selling flowers to the people. When the signal got red, she ran to the passers by and tried to convince them so that they might buy flowers from her.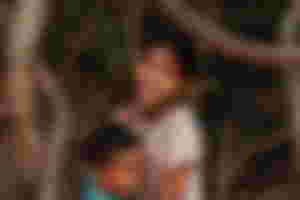 What would be her age? 10 or 12, I guess. The age of my niece. But she was selling flowers to calm her hunger. She didn't have the facilities of fancy life. Just lives from hand to mouth. No school, no better dress, no good foods for her and I had doubt about her home too. Maybe she lives in a slum area. I was thinking about these and my friend was driving. My heart was full of tears. I was not feeling ok. My friend dropped me at my office. But I didn't enter. I just stopped and thought. My heart was refusing to enter the building.
I hired a car and returned to that spot. Yes, I found her. She was selling flowers. I stared sometimes. I walked in front of her. She was not alone. Some other children were there too doing the same thing. This was the thing I was looking for. Those poor but pure souls fighting against odd days to survive. I hugged them. Dusty dresses of them made my white shirt dirty but for me, I was having the best day of life. I kneeled down and asked their names. Riya, Tina, Joya, Arif, Monir, Anju were their names. I ordered food for them. Then we sat together and had it. The sad part of it, I got to know that some of them didn't have food yesterday night. Anyhow, I managed to help them all. They were happy. I felt it with my heart. I tried my best to bring back smile on their faces. Somehow I managed to do that.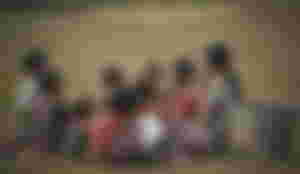 I turned my face back while returning. They were so happy and smiling while showing each other's candy chocolates. This scene made me emotional. I failed to control my emotions. I started shedding tears. This is the harsh reality of life. We buy things to make our lives comfortable but those children, those poor boys & girls, they only want to have some foods to pass away their days.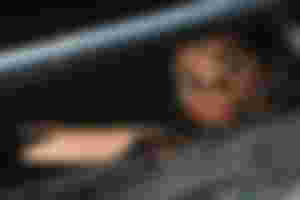 Street children are those. They will sell things to you with a smile on face. They will collect rubbish or scrap things. Even some will beg. But they deserve a better life. We, the human beings failed to provide them a better life. The society failed to provide them food & shelter. We cannot run away from our responsibilities. Those beautiful souls silently demands their rights. Are we listening?
All the pictures including the lead image are taken from pexels.com