A fresh start is needed after every downfall
Date: 23rd May, 2022. Monday
A fresh start is needed after every downfall. This is not only a word, this is emotion. One can only feel this if he/she ever had fallen from their places. That feeling is the worst. Some remain there for eternity thinking that there is no hope for them. But some of them stayed, remained calm and waited for their chances to arise. This is must for them because they know that once they bury them deep, no one can take out from that place. Besides people will never cheer for you. Better to rise and show them your potentials. There is no shortcut for this. You need a fresh start, you need a chance. A chance that you have lost after losing to a game. A game that made you sub massive. Now, it's time to rise.
Hello readers! Good to see you again in this platform. Well, I'm walking barefooted and enjoying the morning vibes. In the dawn there was a little rain, I guess. I didn't remember much as I had little rememberable memory of it. Now my today's topic is about the qualified chances of rise. Well, it's an important topic. So wasting time will only make it more non sense able. Let's start, shall we?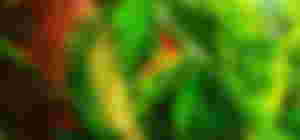 Ok, where was I? Oh, I was sleeping. I woke up with a phone call. One of my close friend called me. That was so early. Do you know about him or have I told you about him? Well, he is actually elder to all of us. I mean our batch. In the high school, he was with my elder sister's batch. He failed and remained in the same class. When we started our journey there, he was so shy to talk with us. He remained in a corner. Teachers blamed his laziness for his failure. Even some of our classmates teased him too. But maximum of our friends made the room comfortable for him. We inspired him and helped him a lot. We had a mass plan for our upcoming exams and we shared it with him too. In the final exam, he ranked in top 10! That was shocking for some of them but we had faith of them. I remembered that he cried a lot after having the result. We all hugged him. His rise was inevitable because he had faith after his downfall. We had faith on him after his downfall because we knew that once we fell, we needed to stand right up. He started a fresh journey from then and now is in a higher post in Bank. We all feel proud for him. He still thanks us for the belief we had on him.
Snap! It's a real story which I revealed now. The key point of the story is not about the journey he made but about the rise he had after his downfall. No one was there for him to support and he had broken heart as he was alone there. Now, you may say that my classmates have helped him. We only inspired him dear but the main thing was in him. He decided not to give up and shine to rise again. That's how he set his journey.
We all know about the bird named Phoenix which is symbolized for a heroic return from downfall. Listen up guys, we all had downfalls in past or maybe a massive downfall is waiting for us. It doesn't matter if we are prepared for that or not. The matter is how we are resurrecting our souls after that. There will be two ways for us. Either we accept the fate and remain there for eternity where we can only blame people and the Almighty or we fight against the fate and rise like Phoenix bird.
Every downfall deserves a fresh start. We need that. We need to stand again. Listen, the world is not end. We are not end. It is just a phase of life. We should not submit our destiny like this way. We will rise. A fresh start will change our fate for sure. Today, we are down but who knows the future? Maybe a fresh start will present us a successful future! How about that?
All the pictures here clicked by me.