To Be or Not To Be
"Hi Ms. Know-it-all. Tsk." snickered a girl close to her.

She shyly turned her way back to the classroom.
Have you ever experienced being hated for something you're truly good at? Being envied for skills you tried hard to master? And simply being despised by someone just because you're excelling in everything you do?
I think I have experienced it all.
There's so much more in this world and a little bit of exploring won't hurt, right? I'm a curious cat, I would like to know almost everything that can catch my attention. From the cultures, tradition, people, skills and nature, I have this urge to discover something new everyday and say to my old self in the future, I'm glad I did that.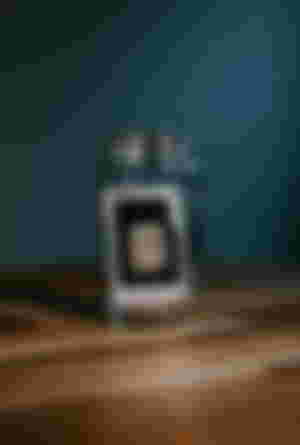 A memory popped up in my head when I was on my vacation doing a drawing for a friend. Funny I forgot my skills in drawing for that certain memory. I have no remorse for what happened in the past but a lingering question why she did it to me. But I'm thankful for that phase of my life cause I knew who were true to me.
I have shared in my early article that I love dancing and I must say I'm truly good at that. I'm not boasting or anything but it's the truth. Lol. I can memorize an entire choreo in just a day of practicing. I'm cute in height, that's why I'm always at the front and because I can execute the dance immediately, the choreographer always made remarks to my co-dancers to follow my lead. I'm somewhat overjoyed for the attention and praise at that time. You know, the feeling of being looked up to people you know. But it was shortlived. The praise and attention turned hate and ridicule. I don't know when it started but I was hearing gossips and murmurs whenever I walked pass by them. It's okay if it was good gossip and murmur but it was all bad judgements about me. From saying I'm too full of myself and even to the point of spreading rumors that I'm a sucker in our choreographer. I slowly turned distant and cold to everyone. I am neither of the two accusations they made. I always made a clear line between relationships of my co-dancers and our choreographer and I'm definitely not too full of myself for I believe being humble is what makes a person good. That was my last year in high school and the time I haven't joined the competition because of money problems. Didn't know if they planned to announce the customes price a week before or whatnot, but the things I learned from that phase of my life, to not truly trust anyone, be humble in everything you do and always be conscious on someone's closeness or relationship that can mislead on other people's judgement.
One thing about me that I always suppress is I am a very artistic person. From the words I utter, to the letters I form into writing till the colors I shade in a drawing, I make a point to be in an artistic way. I love writing poems and putting rhythms in it that can lead to a beautiful song. I remembered one time in college, I won a songwriting contest for one of my major class. I have always kept the song but sadly it got burnt into ashes when we experienced fire in our neighbourhood. I have always been fascinated about drawings and such that I even watched tutorials on how to properly draw and taught myself the basics in drawing. I am not born with a gift for drawing but I always drive myself into learning about it cause I like drawing so much. I'm a fast learner, so days and weeks of drawing, I can say my drawings are decent enough to be presented from my art class in college. I had participated in any slogan contest or any drawing related contest when I had the chance back then. But there's this one incident that made me stopped drawing. A close friend of mine in college just suddenly talked to me and said, "Hey Ms. Know-it-all. Don't participate in this year's slogan contest for me and my team will be presenting it and we won't be adding you in it." then she walked away. I really don't know why she said it that time but, the hurt I got from those words pierced me. It's okay if it's just a regular classmate but she's my close friend. And the pen name Know-it-all is the boiling point, like hello, I really don't know everything, I just know some basics and actually, I'm also a deans lister so maybe that's why? I'm a bit dense also at times. But yeah, that moment scarred me and I didn't attempted to draw from then on. But as the school year ends, she just talked to me and said her sorrys. That she's just jealous in me about doing such great outputs in everything I do. I accepted her sorry but the friendship will never be the same again.
I believe if you have the heart to do something you really wanted to do then best results would soon follow. In my current workplace, I always make sure to work with everything I got. That was in my early years in the company. Lol. As I've said above, I'm a fast learner so every tasks in our system, I was forced to learn, lol, for me to apply it on the other branch. I'm just a five month employee and I've been transferred to our Digos branch to make the items in a barcoding system. I'm always in the sales invoices and such but I know everything about how the system works. We're three ladies transferred that time and one of them was I considered my ate. But again, there's an incident in the office wherein she blurted out, "you do this and this because you know everything right? You're so bright and excellent that me being in here is not needed already." I tell you, I was crying while she's saying that straight into my face while our supervisor in our back. I don't know why she said that, either a compliment or just an insult but the way her voice tone, it was clearly an insult. I've managed to backfire while in tears, "I've never wanted to learn any of these cause I know there will come a time that I'll be abused in my work for I know everything." She's just so insensitive that time that she said it was just a joke, but the grin on her face is irritatingly bitchy that I know it's not a joke. Our supervisor made us reconcile and we did, I never wanted to have grudges with people so I tried to make peace with her but I know there's now a gap in our friendship.
I have always been suppressing everything I know to every people I encounter. Don't want to outshadow them so I never bothered to tell them what I'm capable of. I best work in a backstage rather than in a limelight so taking credit for my work would not be a big deal for me because I'm just fed up of people talking behind my back and betraying me. Why are they envious? If only they knew how lacking I am in almost everything, they would not feel that way I guess.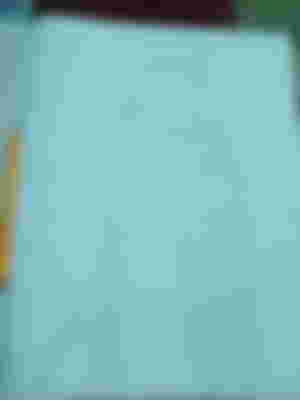 That's a drawing dedicated for @charlsssShe's been a great friend that I met in noise and I just abruptly said to draw her dp in noise. Though not that good but I'm happy while drawing it. Relieving the joy whenever I draw is nostalgic.
I hope we shouldn't envy or hate someone just because they know something we don't know. We are all unique in our own way. Peace to all. ☺️
Post Note
Hey there lovies,
It's been a week. Felt like forever. Lol. I missed you all in here. I'm back from the vacation in the mountains. Did some resting and just savoring nature. How are you? Love month is almost over soon but always show love to people dear to you not just this month but everyday of your lives.
See you in my next article. 👋
Cheering you always,
LuaDesamor 😉
Lead image is from unsplash.
February 23, 2022 00:45 PH time