The Door into Summer
Actually, the title is a Japanese sci-fi movie released last year, 2021. As a quick summary, it tackles about an inventor of robotics technology where he has been robbed by his girlfriend and business partner and sent to the future via cryogenic sleep called the Cold Sleep. But when he awakes 30 years later, he is assissted by a humanoid robot originally his own creation.
We will not be talking about how amazing this movie is, well in fact it is amazing for me. Like 8/10 as a rating because I want you to find it amazing yourself. I just like the plots twist and turns.
In every movie I watched, I always take notes of all the beautiful lines I encounter while watching. For this movie, I took note five interesting lines that I can somehow compare in my life or to other people. So here it goes.
How many of you here has lost someone so dear to you that it actually made you empty as life can give? Have you lost a parent, a sibling, a relative, a best friend, a girlfriend or boyfriend, or someone so close to your heart? I have witnessed so many deaths. I have cried rivers of tears. I have attended wakes and burials. In every wake, I cannot make myself see the deceased in their casket because I always dream of them after. So I'll just utter my prayers and cries in silence. How awful for someone to have a fate like that? It's like robbing you one by one of the happiness that He temporarily gave to you. I have met someone like that in real life, an orphan at that. Everyone is gone except her. Everyday she asks why leave her here when she can join them too? I always comfort her that everything happens for a reason and I know that reason is for her good. It's been years that I've seen you. I hope and pray that your well and safe.
Well, we have our stuck moments in life. Feeling like, your childhood friends accomplished so many and you're still there, figuring out what you want in your life. Always thinking why and how are you not moving in this fast paced world. I have encountered so many moments like that. Looking up to my high school classmates living their dreams and having their own family. Well, aside from the family thing, I don't want to start in that area of my life. But, so happy for them to accomplish what we always talked about when we're still studying. We have our own moments to shine. I consider myself a late bloomer. Late in everything, literally like in work. Kidding aside, I know I have my own moment to shine and I can also say, I seldom not felt lonely for my mother is always on my back cheering me in everything I do.
I have heard this words to someone I met recently. You know, I'm a bit coward in let's say for example about feelings. I always run away if I see someone who has interest in me. Like putting up my defense or wall for that someone to not enter. I know it's pathetic but I'm always guarding my heart for all I see are the irresponsibility of my father. I know it's not just to generalized people but my mind won't allow me to give second thoughts. I also run when someone I like won't ever like me back, so I can evade myself from the incoming pain. I am a planner and an overthinker at that. So much of being an introvert. Lol. I have faced it head on like what that person said and it's kinda okay, like re-evaluating my feelings if it's just for friends or for someone special. Hmm. Aside from feelings, in every aspect of life we should face it bravely and courageously for it will make us grow as a person.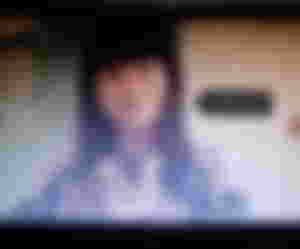 How can you define success? Is it having tons of money? Is it being on the top or being famous? Is it having all you want in life? There's so many definition about success and along with it is the word failure. I normally don't say I fail into like this or that because I am still not done on that phase of my life. I would just say, I took a break from it. Giving up is easy to do. When the odds are not in your favor and you seem like all the bad luck in this world is in you, giving up is the only option. But in reality, if you still breathe, there's still a chance in everything. Chance to make decisions, a chance to redo past mistakes and a chance to live a better life. You can say you fail when you chose to give up. But always chose to strive and live.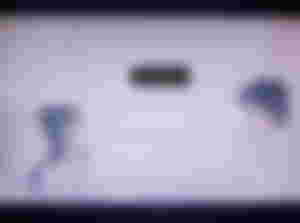 That's a quote from Stephen Hawking. The past serves as a lesson but don't dwell in it. The future seems like a promise for better days but don't overthink in it. The present is always a gift to us that in every moment we live each day, we should treasure it and live without regrets. That's how you will truly live. Not trapped on yesterday. Not hoping too much on tomorrow. But being in the moment.
I'm still looking forward for my door to summer. I've been staying so long in this winter era. I hope I'll find that door soon. ☺️
Post Note
Hey there lovies,
I woke up at 5am earlier, and as I stare for 10 minutes in my ceiling, with the hoarseness of my voice and still a bit itchy, I decided to skip work today. So, for this day I watched four movies including this one I shared. I'm always entertained in watching movies. Hope you get something about those ramblings of words above.
See you in my next article. 👋
Cheering you always,
LuaDesamor 😉
©️ All rights reserved. LuaDesamor
Lead image is from Google.
January 24, 2022 / 21:03 PH time