Remember Me... Please
"Ma, are you done eating your lunch?"

She curiously looked up to him and asked, "Who are you? Why am I here?"

Hurt evident in his eyes when he said these words, "This is Aian ma, your youngest son." He smiled warily.
Our brain works magnificently. As much as the heart which does all the feelings and sympathies, the mind does all the thinking and strategies. It's like a hard disk that can store millions of millions of data. Data's like, people, experiences, childhood and all memories in the past. But along with all these datas, there is a warning of a full storage that's been signaling when we get older. As you can observe in yourself, the older the memory, the vague and faint it will be in your memory bank. The faces of the people, the surrounding and the happening. It is normal though to forget some events of life especially if you've experienced it in your younger years.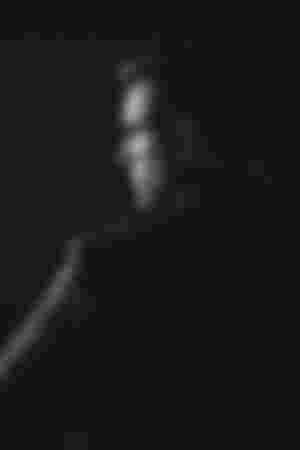 I will never forget the face of my superior last Friday when he heard the news of her mother escaping again from their house. His mother has dementia and its the second time she got loose from the care of her daughter in law. It's still our lunchtime when he hurriedly went to the office and grab his helmet. He looks worried and nervous, I asked him where he will go and he just responded that he will go home. When I entered our office, that's when I knew his mother ran off again. She would probably can't go home because she won't be able to remember the way back to their house. The first time she went out was an agony for the family because for a whole day she was missing and it was raining that time. Glad she was found by a good samaritan and handed her over to a police station. Last Friday was during lunchtime and glad she was found again in a police station but in midnight. I know she didn't take her lunch and dinner, so it's a sad view for him to see her mother scared and hungry. I always saw the pain in my superior's eyes when he talks about the hardships he went through in taking care of his sick mother. From all the siblings, he's the only one who was there to take care both of his parents. I salute him for that.
Dementia is a common illness in old people. Forgetting the faces and names for the people dear to them is scary. I know it's a pain and disturbance to the people taking care of them. But did we ever think the pain and agony the person has dementia been feeling? Imagine, losing your memory one by one. Trying to hold those happy moments and even sad ones gradually vanishing in your thoughts and memory. I bet it's more painful for the person rather the one taking care of them. I cannot imagine being helpless and confused standing on a sidewalk, silently weeping, and thinking thoroughly where is your way home.
So a mindful advice, please be more patient to them, please be more understanding for their mistakes and please give more love and attention for those people suffering like that.
"We are now best friends okay." He smiled cheekily.

"But I don't do best friends, I like for us to be close friends only." she irritatingly said.

"Well, I'll be your only best friend there is in the entire universe." He grinned widely.
I remember these words you said when we were in high school. You insistedly made yourself as my male best friend. Even though I am a bit loner and a snob that time, you made it through those walls I've put up to be close to me. Don't know what you think that time but day by day of being clingy to me, I accepted the fact that you won't leave me alone. Always on my desk sleeping and you always make me comb your hair so you can fall asleep easily while I'm reading a pocketbook. That would always be a scenario in our breaks and it made me happy. I am happy I have someone who listens to all my heartbreaks about my family, someone who listens that my crush didn't notice me and someone who'll protect me from all those bullies in school. I remember you happily introduced your first girlfriend in high school and how you cried because you ended up falling apart.
But I did not remember when we fell apart. Is it that time when you had other friends aside from me that you lessen your time with me? Is it those times that you entered different vices just so you could forget the pain of your first heartbreak? I always remind you it's not a good way of forgetting but you always shooed me away. You distanced yourself to me. You forgot about me. And I accepted it. I slowly came back to the way I used to, before you found me. Funny, how best of friends turned into strangers with just a snap of a finger. From then on, I promised myself to not do best friends because it hurt me so bad I didn't believe in friendship anymore. I had deleted my social sites after high school and created a new one with pen names so you couldn't reach me if you remember me. Still thank you for the bittersweet memories with you Emman. I've treasured it and I'm slowly letting go of it.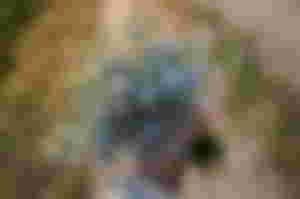 There are instances that makes our brain shuts up. It's like a defense mechanism for all the pain and grief that we experienced so as to lessen the hurt we had. Some people will pass by just like a blur to give you a lesson. There will be someone that will mold you into the person God wants you to be. Treasure each moments you have with them. Cherish people that are worth taking care of. Be someone who can give love to others who are hurting. And like these forget me not flowers, remember every sad and happy memories you've shared as long as your mind allows you to.
Post Note
Hey there lovies,
I missed you. Its been days that I haven't written so far. I am resting well and coping greatly. Hope your doing great. Stay safe and kind always. I am grateful always to my sponsors, up voters, readers, commenters and everyone who reads these ramblings of mine. Thank you for having the time to read.
See you in my next article. 👋
Cheering you always,
LuaDesamor 😉
©️ All rights reserved. LuaDesamor
All photos are from unsplash.com
February 6, 2022 / 21:15 PH time