Love and its Pain
It's the love month. February is the month widely known for the valentines day. The season to give love and receive love from your loved ones. But I beg to disagree that we should always give love to others not just on this month but in our everyday lives. It's just so amusing to me how other people value this month as an exciting day especially couples out there. It's been a regular day for me as I'm still single until this very age. Lol. Kidding aside, I always give roses and chocolates to my mother and siblings on that day to appreciate them as my family. Never got the chance to give something to my friends as I'm not that thoughtful. Hehe
Did you know that there are several types of love? There's many of them but I want to talk about these four kinds of love that I really like and somehow I can reflect about my life. The list goes like this...
This love goes out to parents love for their children or what they call familial love. An individual would not be complete without a family. Each and everyone of us has a family we can call as our own, well not to mention those who were orphaned by birth or by accidents. But all of us humans do have one thing in common, and that is a family.
I am vocal about my admiration in my mother in here. I just love her with all my heart that seeing her cry makes my heart tear into pieces. She's the reason why we grew up to be good persons. If not for her, maybe we had different lives that is not that good to live at. You all know about my alcoholic father and how hellish our lives had been because of him. My mother balanced it out, always making us understand that everything happens for a reason. Her love for us made her a strong woman that shields us from our abusive father. Yes, my father is an abusive one, with words he uttered that shattered our souls, with all the broken things he threw to us and with all the threats of knife for our lives, she has been there protecting us. I asked mama why she endured everything when we were young, she responded that she pitied us, an irresponsible father matched with a runaway mother would be a devastating news for the children. She loved us so much that she endured the pain of living with an irresponsible patriarch. And I am very grateful for her because of that. I love you ma. 😘
This love is the highest form of love, charity and the love of God for man and of man for God. Or the way I say it is the love for mankind. Only few people has the ability to produce this kind of love because for me, its being selfless in the act of giving and sharing love and compassion to the humanity.
"For God so loved the world that He gave His only begotten Son..."

That's a part of the verse in John 3:16. My favourite verse of all time. Imagine giving up your only son just so you could save people from perish. People who are sinful and ungrateful and doesn't even pray to Him. How painful it is to see your only son enduring the pain, lashes, the cross and the death just so He could save humanity. I am forever grateful for the salvation I received and also ashamed for my everyday shortcomings in life.

For a person, I guess Abraham could pass the agape love as he offered Isaac to the Lord. I also adore Mother Teresa for her humanitarian acts all throughout her lifetime. She dedicated her life caring for the poor and dying people in the slums of Calcutta. I always have the urge to help the less fortunate and be of service to them. Hope this dream of mine be granted soon. ☺️
It's a Greek word that defines to a brotherly love or love that is shared between friends and equals. I say it, love for friends. Friendship plays an important role in someone's life. I think, there's no person who doesn't have friends right? From our childhood to adulthood, we've met countless friends along the way. Some stayed and some moved on to their lives without us. Lol
I have these two close friends in work that I treasure so much. I normally don't do friendships and such based on my bitter past about it but they managed to open up my heart once more. Maybe because, we're a bit the same in everything, like from attitudes and point of views in life. We've stayed friends for how many years now. My shift at work starts early than them, so we haven't been able to dine out on every payday because I always go straight at home after my shift ends. We have this tradition of dining out in jolibee in every payday, so it's like months now that we haven't done that. But then, our schedules aligned and we agreed to dine out for the next payday. So I'm super excited because I have lots of stories to tell, I am very talkative to the people I like, and also I have so much updating to say about my life. They're my advice gurus also. Hehe. But at that day, they informed me that it will not be possible for us to dine out because they lacked funds for it. Like hello, I've seen the two of you eat out the other day at jolibee without me because I'm in a hurry to go home. I know my schedule is tight that's why I always have a planner in hand but the frustration and pain I feel at that time is enormous. It feels like I'm left out alone. We won't be called tres marias if I'm always left out. I really cried my heart out at the church for I'm beginning to hate them for it. Didn't talked to them for days I guess but they reasoned out and my understanding heart always understands. And we haven't dined out also for months now. I miss that bonding. Maybe soon?
And last but not the least, the romantic and passionate love which is eros. Mostly found in couples and in marriages. I like to quote this lines, love to the point of fearing your parting. I am an advocate of #walangporeber, hahaha. So might as well, love fervently and without regrets. Because time and time again, everyone parts if you're not destined to that someone.
I don't have any experience for this one so I'm just gonna share my friend to you. She had some fair share of heartaches from her past relationships and always been cheated once or twice? Anyways, she asked me this question about how to make the heart into stone. Literally speaking, you can't make a heart into stone. Haha. But kidding aside, a heart who has grown cold and distant has been neglected for some time. I would gladly say to you, love yourself first. Always reserve something for yourself. Don't give all your love to your lover. Don't make your lover the center of your world that you forgot you have your own world. Do what makes you happy alone, it doesn't mean you have to do it together but reserve some activities you like into doing and enjoying it yourself. Spare something for yourself always. Be private in some matters that even when your lover is gone, you can still have the fun in doing it. Love without regrets. The right one will always come at the right moment. ☺️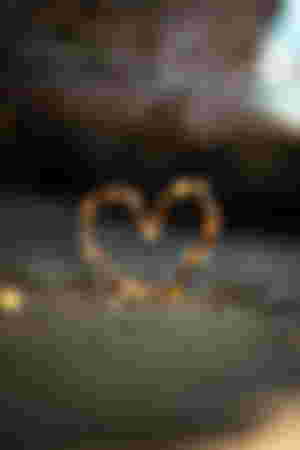 Alongside love is pain. Pain is inevitable. You can't dodge on it. You just have to be strong to overcome it. It's never love when you can't feel the pain.
Post Note
Hey there lovies,
How are you? 5 days had pass and I'm still breathing. Lol. I really made some time to write something for you as 14 is fast approaching. Are you making some dinner reservations already, or a surprise proposal by the way? I hope everything goes well in your way. To my sponsors, commenters, likers, up voters and silent readers, I thank you always for having the time to read my words above. Happy love month everyone. 😘
See you in my next article. 👋
Cheering you always,
LuaDesamor 😉
©️ All rights reserved. LuaDesamor
All image are from unsplash.com
February 13,2022 / 00:03 PH time