Handling Frustrations
It's the first day of March. Time flies so fast I'm still stuck in January. Don't ask for February as I'm not really into the love month. Lol. The bitterness is creeping. It's like I'm turning the pages of my planner in a slow or fast pace. We all control everything in our lives, aside from God who directs us everyday. But, we are the master of our seas, so let's take this month as a positive one.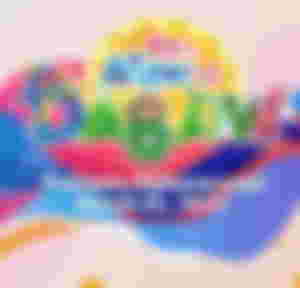 It's the opening day for one of the festivities that my city is celebrating. This year would be the city's 85th Araw ng Dabaw. It's a special non working holiday also that's why most of my colleagues in the office opt to not report for work. And as a hardworking person I can be, I still worked earlier. The calm and serenity in the office made me bored so I volumed up my pc's stereo and jammed for songs in my Spotify.
Frustration - in Google's definition, it is the feeling of being upset or annoyed, especially because of inability to change or achieve something.
Who in here doesn't have frustrations in life? If you don't? What's you're secret, please do share. Cause my frustrations are getting out of hand that it always hits my nerves in a sudden emotional breakdown or sort of mood swings.
I'm having difficulty finishing my lunch. That's my everyday frustration. As a person suffering from acid reflux, I always feel full in mealtimes that finishing it all is a challenge. Breakfast and dinner are okay. Like I can normally eat everything without the struggle. But lunch time is very different. I always consume a max of 30 minutes in eating my lunch. That long and a struggle one. Because of being full, my subconscious doesn't want to take any food other than 5 spoons but I know I should finish it all to last long for the day because dinner time would be hours away. I feel nauseous when I am halfway of my food and that would be a big no.
So, what I do to make my lunch successful are two things. I watch a mukbang video specifically Tzuyang. She's a Korean youtuber famous in her mukbang videos. I don't know, but I'm kinda getting my appetite back whenever I see her eat. And the other one is water. I always drink a little bit of water to push the food down in my stomach. A friend told me that drinking too much water can get me nauseous also but I assured that I only drink a little just to push down the food. Struggle is real and I hope I can overcome this.
It happened just this afternoon. I have a friend who always say to me that she thinks her life would not be long. So she's always saying like goodbye messages and everything. I know it's just a joke or whatnot but life is precious for me. Some people with chronic illnesses, with a time limit in this world, still thrives to live. But why do healthy people want to end theirs? Why do they want to disappear? I really don't know what's on her mind why she's always saying that. And it frustrates me more that I can't do anything about it because she wouldn't open her thoughts to me freely. My mood shifted to sour after that convo. I really hate if my frustration get in my nerves because the result will always be me crying.
One thing I did earlier is to cry my frustration up. It helps. You should express those emotions into tears or shouting or eating whatever you want. But in my case, I always express it with tears. In these times, I always go for shutting up. To cool down a bit. Don't talk to the person related so I can't say anything bad to them. And also ask for opinions from your trusted people. You can't think clearly when you're clouded with emotions you can't handle so a friend to talk to would be a better diversion. And it worked earlier. I have resolved my frustration and I'm getting my good mood back.
That's just my two frustrations in life but the list goes on. I have many of it and I can say, I handled it calmly and with poise. Hehe. Everyone of us has battles to fight or to win. It's just how we deal with it. I always say go for the positive way but I know as hard as our life could be, positivity is very hard to attain too. So, take things slowly and make sure to surround yourself with people that can uplift you. Never linger in state of always frustrated. You will only make yourself hard and frowning. Smile! Everything will fall in its own place and time.
Post Note
Hey there lovies,
How is the first day of March treating you? Are you still okay? I hope to see your smile everyday. And always remember, everything will be alright.
See you in my next article. 👋
Cheering you always,
LuaDesamor 😉
©️ All rights reserved. LuaDesamor
Lead image is from unsplash.com
March 1, 2022 / 22:50 PH time