What a busy day
Hellow everybody, how are you getting along? I want to believe that you are generally extraordinary and found your day noteworthy. My day was fun, tired a smidgen haha. As I got the data in getting our modules in Southern Leyte State University I overthink. The last time I read an article is about internet based class, stress, and giving us understudy the tough time and I don't think you are incorrect, I can truly say it though, from the tropical storm casualty, no power, no sign and presently decide to proceed with our review through particular. The second I realize that data, I feel so drained, I feel like I will stop all things being equal, I should suspend my concentrate all things being equal, however how could I should that when I am likewise anxious to graduate? Feeds being an undergrad truly is a hard stage.
I truly miss my Elementary and Secondary days, less works, less problem.
Around 9 am I settled to go as I was suspecting I really want to hang tight for a tricycle serves my ride to my objective. The beneficial thing here is that one of my schoolmate is likewise going to go to class amd he saw me remaining out and about and afterward he offered me a ride, so since our way is on a similar way, so no difference either way. What's more I am appreciative I set aside cash.
So here together with my companions and schoolmates, they are altogether incredible and we were brought together, after such a long lengthy timespan of not seing each other with the exception of the individuals who live next entryways. After a great deal of administrative matters like topping off reviews, we got a nutrients, it is a Vitamin C that contains and the educator taught us to invest in some opportunity to improve things, here we have 7 tables really great for 7 days. We as a whole even giggle and made our jokes, thanks ayuda hehehe, after all we are grateful that we were given nutrients.
Ps. I Lost the photo we had on that day, how did that happen hehe I was about to add it here but i couldn't find it on my gallery!
Following 40 minutes we then, at that point, chose to lead our homes thus we can rest. However, pause, did I say we?
Ahhhhhhhhhhhh no! Not me hehe
Recently my administrator additionally educated me that we will have our pictorials the following day, I did reoly her that I have my arrangement toward the beginning of the day so she settled on a choice to take our pictorials after I got my modules. As I returned home I take my rest first and scrubbed down.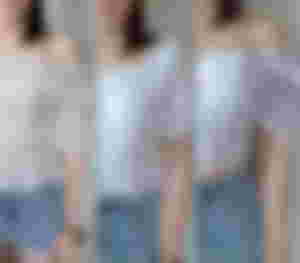 Around 1 pm I made my move to my supervisors house and good job! Hehe our photoshoot closes at 3 pm and here we had one sack of top wearables. Here let me show you our secrets. The Urban Craze if at any point, kindly do a visit.
So above here are the teasers and now hahahahh all in all they are sold out.
Thanks to her buyers!
That will be all g for my day, it was so tiring yet fun.
Hello sponsors how are you, i thank you guys for staying in regards of my situation that K cannot get in touch to you time by time because of the electricity and cgnal problem. I really appreciate you people. Have a great day!