So hello beautiful and handsome read cashier's how are you doing? I wish you had a nice day. So I am a little of missing this morning because I am answering and attending my online class. December is the month of our Deadliest deadline and ohhhhhh I still have my lacking outputs.
So today I just found very beautiful articles. THE PERFECT GIFT, MY CHRISTMAS GIFT FOR YOU, THE BEST GIFT IS YOU and so on. While reading I smile and then went emotional. So like the people here, what a friendly organization I am in. I do leave a comment and haha asking about my gifts too hahah kidding.
I see the sincerity of you all and who knows right? One day those gift listed will be granted. So all in all i really enjoy your articles. Also this NEVER I HAVE EVER CHALLENGE hehe found this funny. I found that I am not the only one who brings phone in a toilet, I am not the only one who peed in the pool, who sleep in public and so on. It's just so nice. Did you notice that? The bond we have here? It's just so nice and that I could never let this day end without appreciation your works. I cannot mention you here since you are many to mention and I don't have that so good memory to remember you all but the thing here is that I am happy reading your articles.
Before we proceed I would love to great you a Good evening
Hello my dear sponsors, how are you doing guys? I missed you a lot and I am always grateful to see how many of you are keep on supporting me. You guys are the best and I will always be thankful with your helps and support. Good evening everyone
Check on them guys I promise they are best among best! 
Around 6pm my sister informed me that tonight is the lights opening at Banday, one of the famous place here. With that I planned to tell meb and go there to witness the beautiful event.
At exactly 7:30 pm we got there and I was a little of disappointed. When we got there the lights are turned off and the place is boring. Meb ask me to leave and go home, but I never listen. I said I want to use this time for no reason we are already here so why don't we spend the night craving with those crunchy and tasty snacks?
After a walk, and in the middle of the road the light suddenly turned on. And WOW 😳 yeah that's my reaction. Everyone was surprised and we even panicked to take photos hehe.
Okay I'll show you here.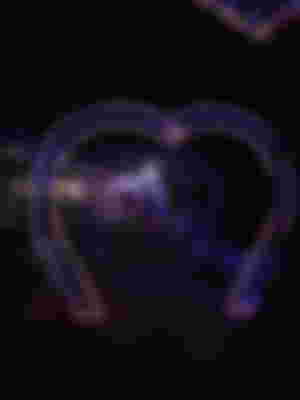 Look at this very colorful and sweet heart shaped tunnel. You can really enjoy you walk inside here because of those stunning colors.
So wanna go here? Hehe just inform me I can send you here. That will be my gift for you hehe.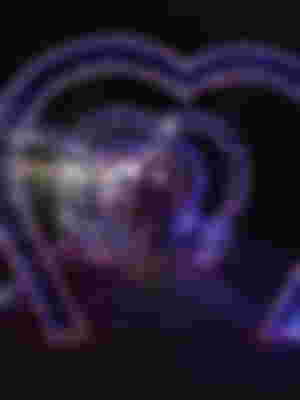 Owww sorry with ugly face and position. Haha the wind is trying to push me and I am holding to myself hehe since its boulevard so we expect that it is open.
They also have this beautiful designs. What I love here is that the place is colorful and peaceful.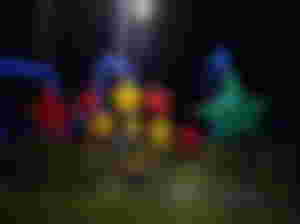 Look at those very colorful and cute stars. Woahhhh how did they made this? Such a cutie.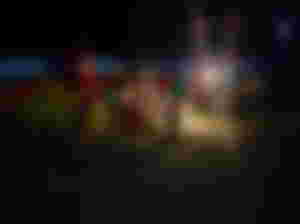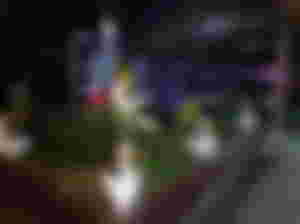 Owww I really love the ducks presence here. So cute to see you. So from here you can see those tunnel right, and so cool right? What a nice theme.
I guess our Christmas for this year will be blue themed. Hehe looking at the Giant Christmas tree at sogod I also post it here, the color is also blue. Hmmmmm what about ordering a color blue dress?
After a long walk, watching those lights I and meb decided to have some snacks. So i guess this is not the first time I share to you about this place. So here they have a lot of snack house, it's up to you where do you want to sit and take orders.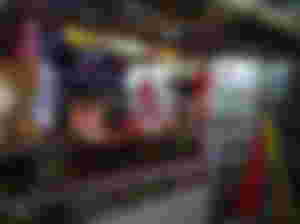 So I chose this one. They're food are all looking good and affordable. This evening I spend $3 for the snacks hehe. I'll show you what they offer.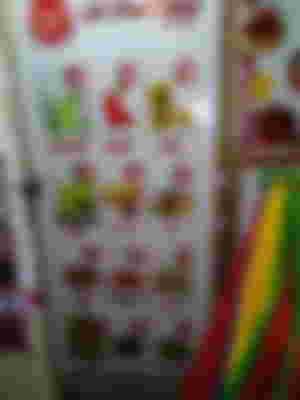 They also have seafoods here but I did have my dinner so I am full and I realized that tomorrow will be another photoshoot day. So i need to have a flat belly. But haha if only I did not take mt dinner? There's no way I will not eat here.
So what do we have here?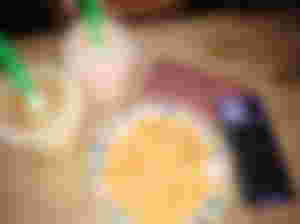 So here I ordered one Mango Graham Shake, One Watermelon Shake, and two orders of french fries. Meb loves it so she's the one who insisted to take two orders. While eating we have some conversation and sharing about how our day went.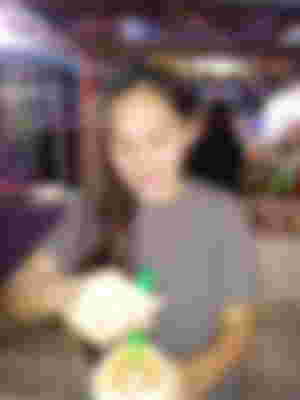 Meb likes to take me photos, but in a way I am not prepared HAHA so supportive right?
I really love this Mango Graham Shake, it taste good and so the reason why I got this expression HAHA. I told you meb likes to capture me when I'm not ready.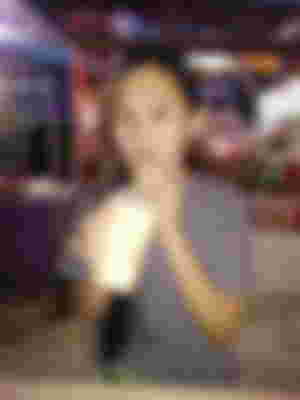 Okay this one it way better HAHA.
That will be all for tonight guys hehe. I hope you like my quick tour. I will noe resign haha i mean take my sleep because my schedule for Tomorrow is Early so I need to rest so I can prepare the exact amount of strength for my another busy day tomorrow.
Have a good night Guys.
SALAMAT ❤️