Good afternoon to you all my read cash family! I am happy this afternoon because I got one new sponsor. Before that, I would like to share to you my 1week experience using this read cash platform.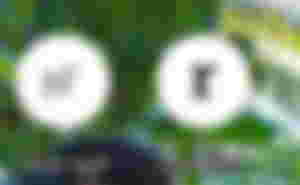 Not so long ago, I heard a lot about read cash, and noise cash. My sister is a member and she always say that this is a legit thing. I admire that she received a lot of sponsors, upvoters, and commentators.
Okay! I'm in. I told her and she said OKAY and then introduce to me the noise cash platform. I follow all the step, and gladly, I was amaze. It was amazing, finally I can use my load not just to gaming, watching videos on YouTube or TikTok but I can use it while in exchange I can also gain some money. So for my first experience on noise cash, I admit I did enjoyed. I met a lot of people, some of them are active and few of them are inactive, well I was hoping that those few will become more active so that they can witnessed that this platform is very effective. It just need to out some time and efforts, and trust the process.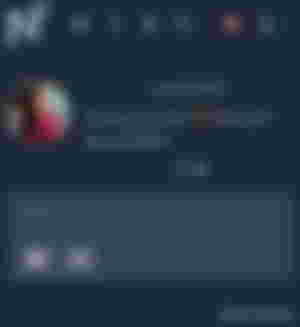 So this is my noise cash account. I already got 433 subscribers and I am a user for one month. There I posted what I do, what I eat, I even posted there my feelings, being tired , sad or happy. I love my noise cash family. I knew some of them, they added me on Facebook and getting to know each other. It's so beautiful!
After a week, she also introduce to me the read cash platform, and welcoming me.

Sitting at my red chair, while reading, and commenting to some articles, I received a notification.
Guess what????
It is a sponsorship notification!
Owwwww! I'm shaking, no! I'm excited and happy. You know the feeling that FINALLY ONE SPONSOR ADDED. So happy and I can't wait to thank this person.






Hi @BCH_LOVER @King_Gozie @Bloghound @Lucifer01 @Expelliarmus30 @Ling01 @Mickey.med @foryoubtc09 @Jerrysavage00 thank you so much for being one of my sponsor. I'm so grateful for your trust. I'm new here yet I got one of the most active user. I hope you have a nice day, and I just want you to know that knowing you are one of my sponsor made me more active and excited. I am looking forward for our relationship as a read cash family. Thank you so much I am very happy and I just can't get a way with this.
I am a user for a week and I have thi beautiful and handsome sponsors. I am so much thankful to you, just to let you know. I will keep in touch and motivate myself to read and write for more.
Thanks to @Janz @Chelle18 @Marinov @Giddyboy @gwapojohn and to my new sponsors @BCH_LOVER @King_Gozie @Bloghound @Lucifer01 @Expelliarmus30 @Ling01 @Mickey.med @foryoubtc09 @Jerrysavage00 You just didn't make me happy you made me more inspired and motivated. I hope you all have nice day!
My journey using this two platforms is very nice and comfortable. I made a lot of friends, I read a lot of stories, and even more for it. Wow read cash and the noise cash worl is very unique!
Sending my greetings! A pleasant afternoon
Thank you to you all once again. Thank you for the trust, I will never let you down.
Have a great monday!