Living life to the fullest
Hello everyone how are you guys? How was the weather? Here in Philippines, hotness overload! So anyways, I have seen so many sad articles today, I just hope that what you guys are going through will be okay. I suggest you to pray and trust God. With Him nothing is impossible.
So I just finished my photoshoot, kinda tire but still doing my job here, of course I needed to be here. I need to keep working, everyday, even though feeling tired and almost give, I still keep on moving.
I started my photoshoot at 10 am and ends at 4 pm, so tired. For 7hours I am standing and exchanging clothes. So hard but just like I said, I must keep moving.
So anyways I am okay now, resting here in bed. So these past few weeks, I've been so busy too, because of the summer feels, the hotness and because mr.sun is very angry I need to get shower hehe.
Last April 16, 2022 me ate Cha, Ate Cha's friends and my man went to Libhu Hill Resort Restaurant at Maasin City. It was my first time and I found it very fun. The place is wide and perfect! The food we ordered is quite tasty and it satisfied ourselves.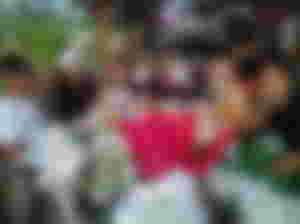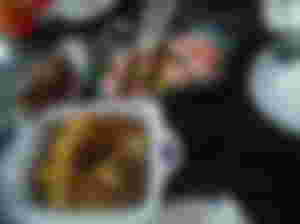 After we had our food, we then enjoy ourselves at the pool. I never had the chance to take photos since it was around 6 pm and it's too dark there. And i never had the chance to take photo which swimming because my phone might dropped to the pool, no no way.
This experience was great. I am very happy that I went to that kind of resort. The food are so expensive and as usual ate Cha payed for it. Hehe
The next day, April 17 Me, Ate Cha, and ate cha's friend the three of us went to Bal's Event Pavilion and Resort at Libagon Philippines, I made my article about this one but I just want to include it again here hehe.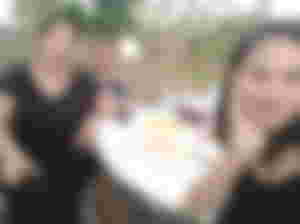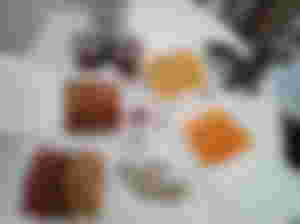 The place is great! So refreshing, they also had pool here for adults and for kids. So here we had street foods and it was perfect for the weather. The place is quite expensive too, the entrance per head is almost 200 pesos, since we are 3 ate Cha's payment was great also haha.
So after we had our food and enjoy talking, we had our swimming time hehhe. We had night swimming same at Libhu, so i never had a photo.
So yesterday, Ate Cha invited me to go at sogod to her friends house and there we will have foods and drinks. So since, I am bored I said okay and we went there happily.
I am very happy to have these people, invites me to hang out with, without them I never had the chance to met new place, to explore. Now I can really say that I am living a happy life because I am enjoying. The important thing here is that I love what I am doing nothing else.
Life is so short and it should be spent happily. We all should be happy living, and everyday is a reason for us to be happy.
Thanks tp Almighty for giving us the very good weather after so much pain of Typhoon Odette and Agaton.
Hope all the victims could recover as soon as possible and with the help of everyone.
That will be all guys, I was just sharing to you my happy moments. Have a great day!
SALAMAT ❤️