Catholic Relief Services
Before this day end I would like to send my thankful words to this community who helped and give us materials in building house. Southern Leyte, one of Typhoon Odette victim, and as a victim, we are after relief goods and support. We have received a lot of relief pack, not just one, two or three but more, and we are glad to receive those coming from different sponsors. We also had private sponsors, sadly when it comes to private, they will only pick their choice, not all of us will be given.
Just like this private sponsor, CRS ( CATHOLIC RELIEF SERVICES ) one of the most active society that works around region III. After they have heard what happen, they take an action, and we are glad we are one of their appointed place to give their ayuda.
Because they are private, they ask for the list of Partially and Totally damage House. One morning, one of our Brgy official spread the message and hint us to go ever to Brgy. Hall for the list of victim that is included for the said ayuda.
Gladly, my grandma's name was there, hmmmm so happy with that.
The next week, they called for our attention for the CRS ORIENTATION PROGRAM and its all about how to build a strong house, so since they are giving us the materials so they also give us an advice how to properly use the items.
Another week has passed, another orientation, but this time they gave us the final list of the victims that who really can receive the ayuda. Gladly still were on the list.
Found it hard though, you know I'm a college student, and because of the pandemic I never had the chance to have my ID, after that Odette followed, so can you expect me to have my valid id? Never had the chance for that.
So end with that topic hehe.
The said ayuda will be added a 5000 pesos if the items they give will be used and prove that we are after the materials. We are happy with that, of course 5000 is big enough and we are all very much thankful.
I feel so sad anyway, to those who never had the chance to be on the list, I feel sorry for them but I am sorry for myself and grandma too, so I just need to be practical, we have this chance and so i would never give this to others.
So yesterday was the date they set in getting the ayuda. So first it is said that we need to have men to carry those heavy things. Gladly one of my neighbor ask her two sons to carry and help me too. However we need to pay them as they were putting lot of energy.
So here are the things we received.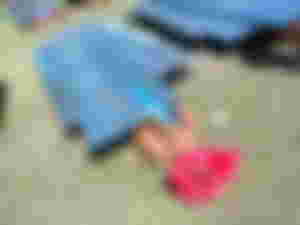 And here are the list of materials they provide.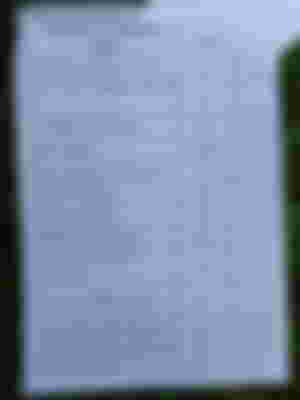 We are very happy as we received these materials.
Now our home was renovated, i can now no longer worry when it rains because no more water drop from our roof.
Grandma was very happy with the ayuda we received.
Big thanks to CRS community, may your kindness last and help a lot of people. We are so much grateful with the materials you give, God will response with the kindness you did.
Hello fellas how are you? How was your day went? I hope you guys are having a great day!
That will be all guys!
SALAMAT ❤️