Good day everyone. I slept late last night and woke up early today, now I feel sleepy already. I should have a healthy sleep routine hmm will think about it.
Today, While scrolling in my gallery I saw many pictures of Hoppa. If you don't know yet who is Hoppa, you can check her out here :
There I introduced our pets and Hoppa is one of them. Well, Hoppa is my sister's first cat that she brought her saying she feel pity to it. I don't have a choice but to allow her take care of that wee cat and she named it Hoppa.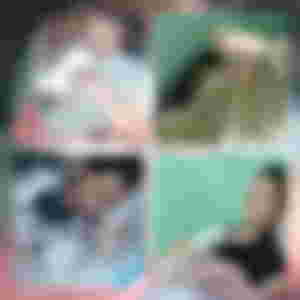 When Hoppa was still kitten, she used to sleep beside us or even went up to our stomach and then will sleep there. A sweet and adorable cat that's why my sister is very fond of her. However, she found a different spot here in our house where she sleeps when she was growing up.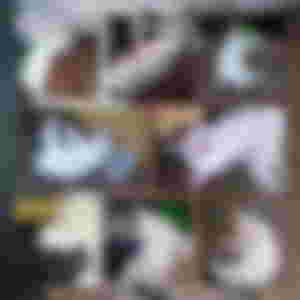 Hoppa is really cute whenever we see her sleeping in her different style so we can't stop ourselves taking a photo of her sleeping. Every time my sister bathes her,I heard her soft cry and when they are done she will go under our bed and hide (Magtatampo siya XD!) then went out when she's already hungry.
Two weeks ago, Hoppa went missing. We used to closed our door so that she and mikki will not able to go out but unknowingly our youngest sister went outside then she didn't close properly the door. My second sister, hoppa's amo noticed that hoppa came out so she hurriedly go down the stairs and look for Hoppa but she didn't saw any sign of Hoppa outside. It's odd because whenever Hoppa went outside she will just go to our neighbors roof where there is a tree beside it then will going to run and run, playing with her own. We waited for her until evening but no sign of Hoppa. We have this instinct feeling that there is someone who took Hoppa and we have an idea who they are, yes they. Our not so good neighbor who always have an issue to us for I don't know the reason.
I'm not accusing them fully since we don't have evidence or any proof they took our poor Hoppa, it just that they are very obvious. Okay here's what happened before Hoppa went missing. Our neighbor's bird(pigeon) found dead outside then the owner said there's a cat who ate them and kill them. He keeps on blabbering outside saying his bird was dead because of a cat, a BIG white cat. Although, they knew that we have a cat they still asked my partner if we owned a white cat so my partner answered them that yes we have but it's not a big cat and Hoppa? God knows and we know that Hoppa didn't eat their pigeon, she even doesn't eat cock roaches. Also, we don't allow our cat to stay long outside that's why we keep our door close. Then tomorrow comes, when the door was opened by my sister Hoppa run fast and went outside, its just a minute when Hoppa went out then my sister follow her but she didn't able to see where Hoppa. Our neighbor's kids are there outside smiling like an idiot. We look in every corner outside even on the tree found at the back of our house since Hoppa used to play there but no Hoppa.
You can't blame me for thinking that our neighbor was behind of Hoppa's disappearance since this is not the first time that Hoppa went missing. She did went missing when she was still kitten and the culprit? Our neighbor's kids. We know because they confessed to my youngest sister since they are playmate sometimes. Their parents didn't teach us good manners since they also don't have one. Fortunately, other friends of my sister able to found Hoppa and brought back to us, she went missing for almost 1 week. And I hope it will happen again this time, we still hoping that Hoppa will able to find her way home.
My sister was very sad and even went cry when Hoppa didn't come home that night. However, here's Mikki her second cat helps to divert her sadness by playing with her. Mikki is also a sweet cat. Now, she have her eyes to Mikki and doesn't let it disappear from her sight.
If ever Hoppa was taken by someone we will let karma do its work. We were silent about Hoppa's disappearance and didn't say a words unlike them who keeps on ranting when they notice something inside their house, even when our dog barks they will shout to it hays. They feel like they own this place.
We still praying that Hoppa falls into good hands and that she's safe.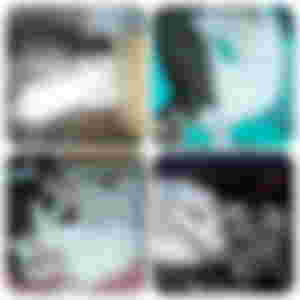 Check this awesome people out :) 
@Princessbusayo thank you for renewing sponsorship. It means a lot to me. God bless you :)
Ps. I created a telegram account but I don't know how it works hehez also I don't have friends there yet. I just try it :)
Telegram: @Loveleng18
Noise.cash: Lovelyaragon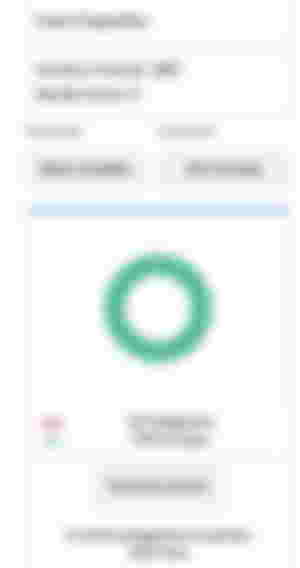 -Loveleng18