I appreciate him a lot
It's been a while readcashers, how are you all? These few weeks I am running out of topic to write so I rested first my mind and body as well as I am so tired physically, mentally and emotionally because of my work. I shared here before that there's a possibility that our schedule will be less to one day but that didn't happen. Before we are over staffing and when the client decided to do a lay off in the other country, we are now under staffing so it's queing in our work. You don't have time to rest and you have no choice but to wait for your break. My body is aching always whenever I got home and my brain feels like it was used a lot. Btw, I will create a different article for this but for now I will just share with you this man of mine who is there since day one and never tired of taking care of me and my baby. And that is my
Partner.....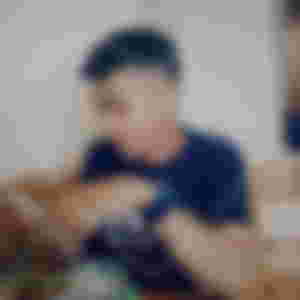 I already shared here how we met and how I changed him a lot. We were together for almost 3 years now and counting.
I am thankful to God that He gave me this man. Unlike others, who still enjoying their life doing night out things or drinking alcohol with friends outside as if they are not already a father, my partner knows how to control himself because since I gave birth he didn't leave us just to drink alcohol outside, he is not doing things that he was doing before we met, he changed a lot. Our family is his priority.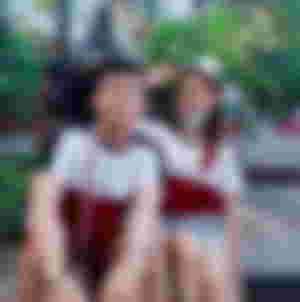 He was the one who takes care of our baby, you know that last March I just got a work in a BPO industry so my schedule was night shift and I am not able to put my baby sleep since I am not around. Since then, he was the one who takes care of us. He was the one who do cooking, washing also but sometimes when I have day off I help him and also he was the one whom my baby's company during evening. He was very consistent in taking care of us since day one, I asked him before if he was tired and he said "I will not get tired of taking care of you and our baby".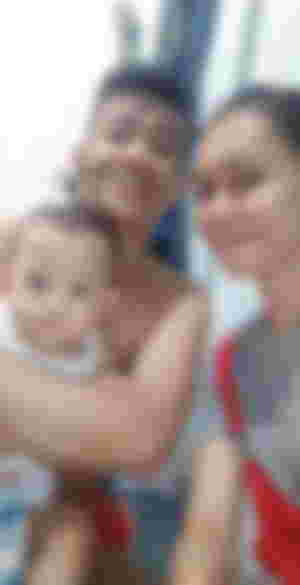 My baby seems to be a daddy's boy because they are the one who always accompanied together during evening amd I salute to my partner's patience when my baby doesn't want to sleep yet and the time was already in the dawn. During my lunch time which is 12 mn, when I called my partner my baby is also awake haha they are playing and it feels good to see them laughing together.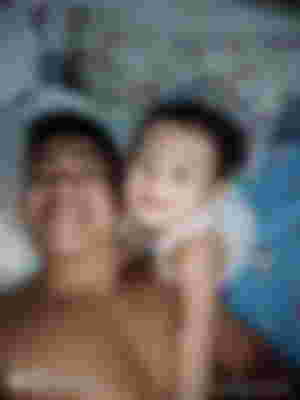 My partner always sent me a pictures of them and sometimes a video of our baby laughing so hard. I am happy to see them happy. When I do ba bye sign to my baby he will just do the same, he will wave at me then when my partner will be the one who will say babye and as if my partner is going out my baby will cry and wanted to come also haha ouch. My baby's a daddy's boy indeed.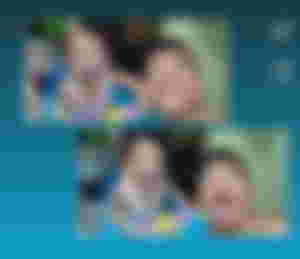 This is their bonding during evening and they will send it to me. I am happy and I know my baby is enjoying his daddy's company.
---
I am thankful to my partner and I always vocal to him that I appreciate what he is doing, not all father is like him. His friends messaged him sometimes to drink outside but he doesn't want to come, he said he want to just stay at home with us rather going outside and drink. Aww, that's so sweet isn't it? Hehe. Although, sometimes we have argument and I think this is normal to all couple, but we fix it immediately we don't want our fight to prolonged. We are thinking of our baby, we don't want our baby seeing us fighting.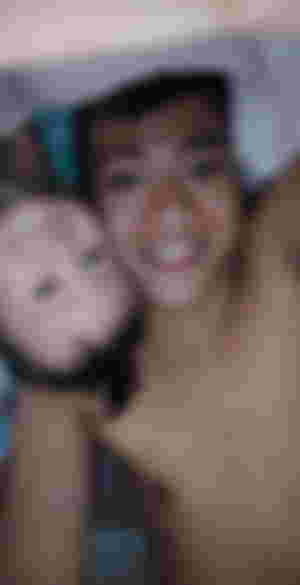 ---
Thank you for reaching the end everyone! Have a nice day :) stay safe.
-Loveleng18