Happy women's day!
March 8, 2022
Hi everyone! What's up? How's your day? I must say that today was a busy day for me because I attended an online class this afternoon and that was for three hours. We just discussed the upcoming webinar that we will be doing. Our topic is interesting, all about financial fraud. Unfortunately, this is exclusive only to all fourth-year financial management students as this is one of our requirements to graduate. We will attend a webinar also we will create a webinar.
---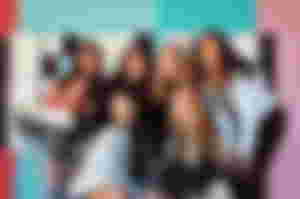 Today is international women's day. Did you celebrate? Did you treat your mother, sister, girlfriend or the special girl in your life?
Do you agree that what a man can do is what a woman can also do?
Before, women stay at home only, doing household chores, taking care of children and cooking while waiting for their husbands to come home from work. They don't allow to work.
Women suffered discrimination, they didn't treat fair, their voices didn't hear. Gender inequality is the right term to describe all of those.
But as time goes by, women proved their worth and show to the world that they also do what a man can do. They fight for their rights. Now, women also working in a different fields. They are working to give their family better lives.
They can do what a man can do, some become an engineer, architects, doctors, even a driver. I know some women who drive a tricycle and jeep. And now, we have a lady rider who delivers food to us. We also had a woman president before. See, women are flexible and not weak.
I had watched a movie before and there was a scene where the driver of the taxi is a woman and the two men ignore her and ask for a man driver, so the woman feels discriminated, but something happened. The arrogant male taxi driver belittles the female driver and so the female driver punches his face and he knockdown. The two men saw what the female taxi driver did and they choose her as their driver for they are going into a dangerous place. In the end, the female driver helped them fight their enemies. And oh, that female taxi driver was an ex-military.
Women are brave. They are the ones who bring us here to the world. (well with the help of our father hehe) but they are the ones who carry us for nine months in their tummy. It's not easy, from experiencing morning sickness, cravings, being emotional to labor and giving birth. I salute you for that.
I salute all single moms, who managed to raise their children alone. Raising children is not easy, you need to be strong physically, mentally and emotionally.
I salute all single ladies who don't need a man to make their lives happy.
I salute those big sisters who choose to support their families financially by working.
I salute those women who fight their silent battle alone.
I salute those women who take care of their children at home and do household chores at the same time.
I salute all the women out there! You are all awesome.
Remember our worth. Don't let others degrade or belittle us. We are women not women only. We can do more. We can stand on our own feet.
To all women. Happy women's day to us!
---
Also this day, my partner cooked spaghetti. It's not our special day or someone don't have a birthday today but maybe it's our way of celebrating women's day.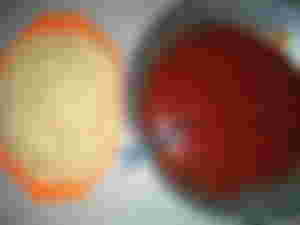 He finished cooking at 5 pm so we have merienda already hehe. It's also perfect since I spend my day doing my module after my online class and I am hungry already. I eat a lot so I had a late dinner a while ago.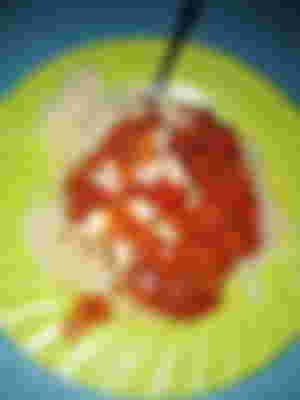 We can't find the grater so look at the cheese hehe, we just sliced it with a knife. Ending they are big XD.
Update from my work. I received a message saying the training date was moved to March 20 so I need to wait for almost two weeks. It's fine with me since I don't want to transfer to another account. I will use the remaining days of waiting by answering modules and doing tasks in school so that I won't have a file of workloads when I start working.
And that's all for today guys. Thank you for reading.
I would like to express my gratitude to all my sponsors. Thank you for staying in my sponsorship blocks. You guys, motivates me a lot.
-Loveleng18