Finally done: thesis hardbound
All the hard work, stressful days, and efforts are well paid off. Finally, we hardbound our thesis paper before the deadline of it. We have now a book that is engraved our name on the front cover indicates that we are the ones who conducted that study.
Being a student isn't easy. One of the subjects that students are afraid of is a thesis but this is very important especially when you are graduating. Thinking of a research title is hard and mind you, we passed almost 5 topics to our adviser but we failed to have one so we need to think again of the most interesting topic which we think the output will help the individual. A topic should be interesting, timely and worthwhile. Then when you are done you think of a problem that your group needs to address and that's where your study will revolve. You need to find related literature and studies that will support your study and find respondents who will be going to answer your questionnaire then you will interpret the result after tallying it. Lastly, you will conclude and recommend strategies or plans.
See? As a researcher, you need to do this long process. And when your paper is done from chapters one to five, that doesn't end yet. You need to defend it to the panelist which throws questions about your study.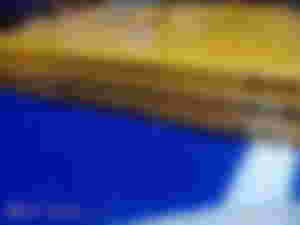 Last January 4, 2022, our GC in thesis leaders became chaotic when one asked about the deadline of hardbound of our thesis, they received an announcement that on January 7 our thesis hardbound should be passed or else we will receive a grade of 7. Many shows a violent reaction regarding this sudden announcement. Even, I got shocked about it. They said before that we can pass the hardbound until the second semester yet now they will announce to pass it a few days before the deadline. But of course, we're just students and we follow our department heads decisions. I thought we won't be able to pass it on the said deadline because we can't hardbound it yet since we need to get the approval of all panels by emailing them. But the email that the panelists received was overwhelming and they can't reply to us all one by one so the chairman told our class representative to have our adviser check our paper and ask their approval. Fortunately, our adviser is easy to reach therefore our thesis was approved immediately and we can now hardbound it.
Since none of my members is available to find a store where we can hardbound our paper. I asked my friend where they book bind their thesis paper and she gave me the page of it and I immediately message them on messenger. They reply instantly, I asked them how much it will cost for the hardbound which we need in rush. They said it will cost P500($10) but the printing isn't included yet P3 ($0.06) when it is colored per page. We don't have a choice but to grab this since we can get it on the said deadline, they can finish it in just one day. We need three copies. I send a copy of our thesis for them to check and count how much it will cost all and they replied that it will cost P740 each so we need three copies a total of P2220 but they give a discount so we pay P2200($42.86). Since we are 5 in the group we divided the amount and we pay P440 each. Even if it is expensive we have no choice, we don't want to receive a 7 in our grade.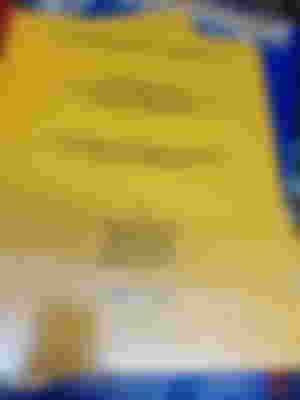 Exactly January 7 in the afternoon, our thesis hardbound is finished. Since my groupmate who happened to be near the place of the store don't have his rest day yet we can't get our book, I asked favor to them If they can send me at least a picture of the book since this is needed. There's a new protocol in our university and no one is allowed to go there because of the pandemic and that they just need proof that we hardbound our thesis paper. The photo above is the one I send to our GC in the thesis.

We can pass our thesis hardbound on time so we have a grade that I think we deserve. (I do not intend to brag about it I'm just happy with the result of our hardships.)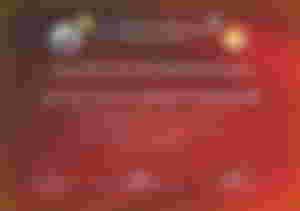 This is the certificate that we received via Gmail. I am so happy with the outcomes of our thesis and now we successfully finished it with outstanding results.
I'm thankful to those people who keep on supporting me and motivating me, especially my parent and friends. Also my virtual friends here. And to God who gives us wisdom and courage to finish our paper.
---
Thank you for reading guys. Keep safe all.
-Loveleng18