Black toga soon!
It's 2-22-22, they said it's a lucky number and something good will come to you. Well, I hope it's true hehe.
Anyways, sorry for being inactive here for two days. I told myself to just test last Sunday so I spend my whole day watching drama, I didn't even answer my module and yesterday, I wasn't able to publish because I'm tired, that's what I'm going to share with you today.
Before I write here, I answer three units on my module first. I want to make this day productive hehe I'm not that late though it is still afternoon.
---
They say education is the key to success. Well, I do believe in this. This is important for us, if we are educated no one will belittle us, we can achieve what we want (with dedication, hard work, and perseverance) and we can find a better job. Our knowledge is the one that people can't steal from us. So to those students out there, let's continue to learn and don't give up. It is hard in the process but the result, in the end, will be worth it.
I am still wondering what if there's no Kto12, I'm sure I already graduated and working now. I have a professor now that is near to my age he's 22 years old and we, his students are 21 and others are old to him, I have 24 years old classmates. So imagine, we are quite near in the age yet we have different level, he's teaching and earning then here we are, still students. He said they are the last batch of our old curriculum. But the waiting is over soon, we will be graduating in a few months, I claimed it already.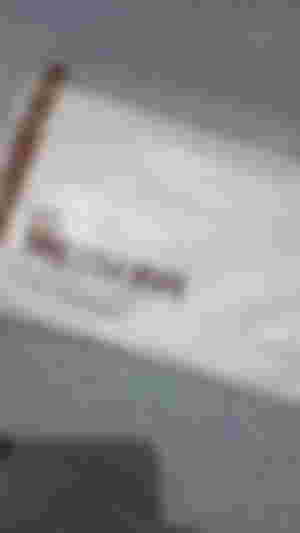 My PSA birth certificate arrived last week. I shared here that I didn't get one when we went to the PSA office because they said we need to have an appointment and you will register online. When we got home, I told my classmate that I didn't get PSA. She told me that she just ordered her PSA online and it only takes 2-3 days before it is delivered to your house. She sends me the link, I am quite hesitant at first because the payment is P365 ($7.10) and you can at through gcash, this is quite pricey compared to when you go to their office, you will just pay P155 ($3.02) but I don't have a choice I need the document asap since the deadline of submitting our form for application of graduation is on February 24, so I ordered online. It took 2 days to deliver it to my address.
And yesterday, in the morning I arranged all the requirements. My partner photocopies my PSA and prints my 2x2 picture since we need to put one 2x2 in the form and submit 2 pieces along with the form.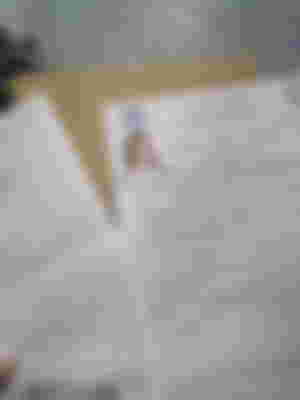 I filled up the information needed in the form and put my 2x2 picture in it after that I put all the requirements inside the long brown envelope.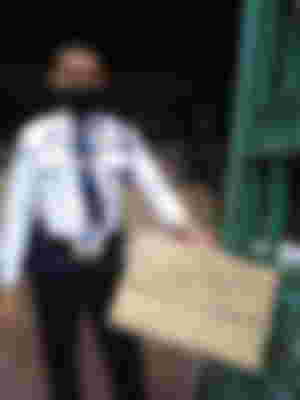 What we need to do is very easy and fast. We just need to go to our university and pass the envelope to the guard in charge. We don't need to go inside the school. As for me, to have proof that I already passed my application form for graduation, I asked the guard if I could take a photo, I'm glad he approved my request, and here's is it. I make sure I included him just in case my document loses I know who I will be going to look hehe. See, it was very fast I just handed the document to the guard.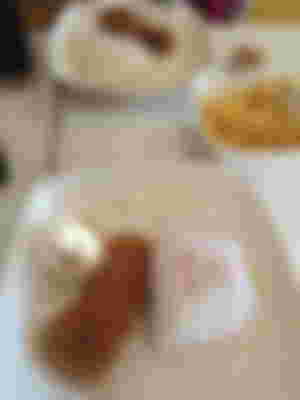 My partner asked me to eat first at the Mcdo since he didn't have his lunch at home. Even though I'm a bit full I ordered my food too hehe. I ordered a chicken fillet with fries for me and to my partner, one-piece chicken with rice.
We just eat fast because we don't want to stay longer there since we will be going to the grocery store, to look for cerelac for our baby, we wanted to give him a cerelac already since he will be turning 5 but we didn't find one good for 4 months, they only have cerelac good for 6 months.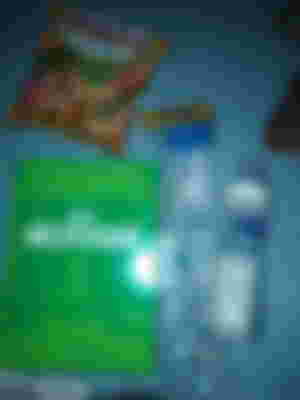 So here are the things we just buy. And these are all for our baby, oh the candy is for us hehe. We buy milk for our baby and another bottle for his milk, we chose the big one since his bottle is small and the milk is not enough, he cried when he finished drinking it all. And the brush, that's for cleaning my baby's bottle.
---
So that's the reason why I am tired yesterday and decided to just rest again. I think I am lack exercise because I am easily got tired even in a small amount of walking. And now, I will make up with my absent days.
How are you all?
-Loveleng18