Better late than never
Hello people!
Whatcha doing? Work work work again? Since I have a long weekend because we don't have work yesterday, last week, I made an appointment online to get a PSA birth certificate for my sisters as these will be needed to submit to their school and as per DepEd, they won't include in the list of graduates those students who don't have yet a PSA birth certificate. Since the deadline is on June 20 which is yesterday. Fortunately, when I booked online there were still available on June 20, at 11 am. My partner and I went there and there are lots of problems we encountered I thought I won't be able to get the PSA but thanks to God, the officer allow me to get the PSA. They need the authorization letter from my father that he will let me get the PSA of my sisters so I messaged my father but the thing is he is on the upper floor of the building, he works as a glass installer and he said there is no paper there. I also need his valid ID.
My phone is 8% already and I am losing hope when my father sent a photo of the authorization letter and his ID. I presented the picture to the officer but there was still a problem, he said that the signature doesn't match the signature of the ID. So I messaged again my father and said the problem. He can't find another paper so he just put the signature again on the same paper. I just said to the officer that my father is at work and it's hard for him to find another paper which he understands and let me in.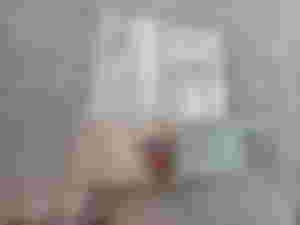 Look at where he wrote the letter, on the piece of paper. I wonder where he gets this one and he just wrote this on the floor.
Finally, I was able to get the PSA of my sisters. I paid P390 ($7.18).
Last June 19, which is fathers day. I wasn't able to give something to my father because I don't have money and my salary is on June 20, I just greeted him personally and I know he understands me. Today, I will give him money as my gift hehe.
As for my partner, we also didn't celebrate last Sunday. So yesterday, after we get the PSA we went to the fast-food restau to eat.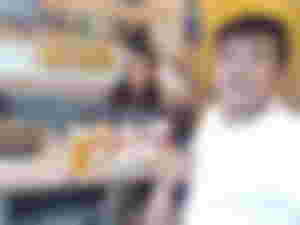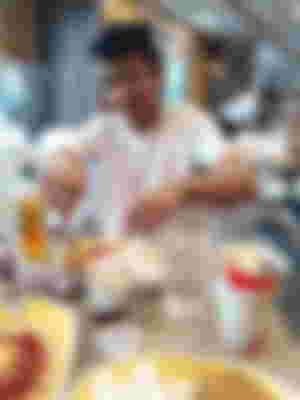 This may be late but it's better than never hehe. We didn't bring our baby because it was so hot outside and he will just get tired. We just ordered spaghetti, chicken with rice, sundae and coke float. He said he was so full so I am hehe.
After we eat, we headed to the grocery store. We buy milk and diaper for my baby which is good for two weeks. We also buy biscuits and juice for my sisters and we buy pizza for them and his family.
We arrived home at 2 p.m. and our baby was excited to see us hehe. He was carried by his lolo while they are watching cocomelon on the tv with my sister-in-law.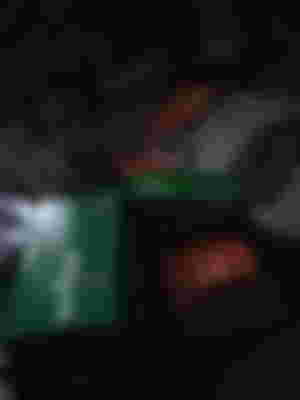 He saw his new diaper and milk. Sorry for the dark photo my phone low battery and the flash don't work.
---
Yesterday was a tiring day but worth it. I asked my sister to submit their PSA to their school right away. We got to celebrate fathers day in a simple way and we had groceries for my baby's needs. It's all worth it.
Thank you for reading guys!
-Loveleng18