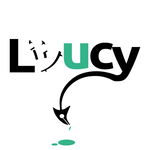 Yes. It is the title of a 90s song (Haddaway, 1993). In fact, there are a lot of books, poems, songs ang movies about this topic. Even the most hard heavy bands have some (great) ballads singing about 'love'. Therefore, I am not going to give a huge volume of definitions of what love is, but I would like to tell you what is love for me. Just one and only, that in my opinion is the best definition.
My answer is inspired in @Kike9781 's post 'A love story...' in two ways. First of all in the tender and romantic story he has started writting. Secondly, and overall, in the title he has chosen: 'Love Story'
Well, in fact, there is a 1970s novel written by Erch Segal with that title. That year, he also wrote the screenplay for the movie 'Love Story', a classical romantic movie of 1970 with an unforgettable soundtrack. In the novel, and also in the movie, a great definition of LOVE is given, and I do totally agree with it:
"Love means never having to say you're sorry".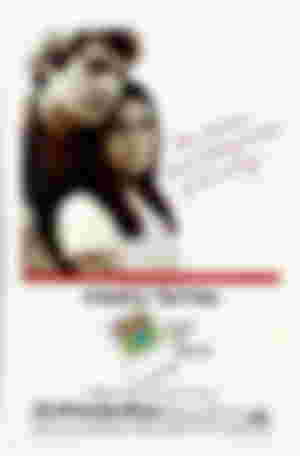 Why do I think it is the best definition of love?. Let's think about it.
It means that when you love someone, you love him or her with all his or her defects and mistakes. You love him or her so much that you even love that Kantian imperfection of a beloved person. And, of course, vice versa. He or she loves you with all your imperfections.
You don't need to change, you don't need to act, you don't need to look like a perfect person, you don't need to behave as an improved version of yourself. You can be free, and just show yourself simply as you are… And you don't have to say 'I'm sorry' for that. That is for me unconditional LOVE.
This (perhaps extremely romantic) understanding of LOVE is also related to 'How To Get Over Shyness When You Are Talking To YOUR CRUSH!!' written by @Theblackdoll. Let me explain myself.
When two people feel LOVE (or even attraction) any other things don't matter at all. Imagine the next situation: A girl meets her CRUSH in a disco. She starts thinking about what is the best way to introduce herself. Then thinks it again, and again… What a pressure! What a self exigence! Nerves, insecurities… all against her. There is not a perfect way! Finally, she takes the initiative ('S' means what is said, 'T' means what is thought):
- S: Hi! Ho-how are you? T: Dam it! What a stupid way to start!
- S: Hi! Do I Know You? T: What a nice girl! Is she really talking to me?
- S: Well, no. Bu-bu-but I…. blablah T: ARGGG I'm stuttering
- S: Oh… Then, my name is *random name* and yours? T: How cute!… Is she nervous?
- S: Marina. No! I mean… Mariana! My name is Mariana! T: I'm really stupid. Have I forgotten my own name?
- S: Oh! Marina! I like it. Marina, what do you think about the empirical knowledge from the point of view of the German Critical School of Philo…blablabla T: 'Marina', what a beautiful name.
- S: Ummm is a very interesting question *random name*… T: It is not Marina! Is Mariana! What are you talking about? It sounds intelligent… what a seductive smile.
And so on…
Let's let this couple having a simultaneous dialogues (with themselves and with each other) and talking about nonsenses and stupidities that are just an excuse, a trick, to talk with each other.
Finally, they get on well… or not. But it doesn't matter what they say, explain, behave o talk about. The 'magic' does its job… or not. Then why so much pressure?
In addition, the more absurd the first meeting is, the funnier the story to explain it in the future, if the relation goes well.
I think we should act just as we are. Natural and imperfect. If LOVE is what I think, that is the best way to find It. Hey! Someone can fall in love because of your imperfections! Don't try to remove or to hide them. Don't try to be perfect!
In sum, don't start saying 'I'm sorry' for what you really are. What kind of love is one that starts this way?
I hope you can understand this post (directly written in English that is not my mother tongue). But do you know what? If there are some mistakes… I will not say 'I'm sorry'.
You know what I mean.
May the LOVE be with you XD