Travelling Back to Work - Part I
My travel began on October 29 at 10am in the morning. From our house, I travelled to Kabacan 30 minutes by van. My uncle had an appointment in Cotabato City and picked me up since Kabacan was on his way. Kabacan is a municipality in North Cotabato of mix ethnicity --- different Muslim tribes, Ilocano, Ilonggo, Cebuano. About 500m from the terminal is a forking of two roads; one going to Cotabato City and the other going to Cagayan de Oro City.
The picture above was entering Kabacan. That store Unisun replaced a different store which was reported years ago to Tulfo (a famous personality in the media here in the Philippines who focuses on government and local issues) because of how they treated their employees. The red motocycle cabs are the public transportation.
At 11:05am, the bus departed for Cagayan de Oro City.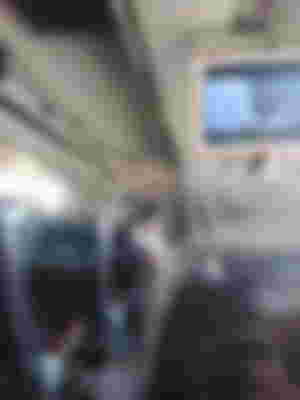 Riding the bus requires face mask and ID. We passed only 4 border checkings where military or police officers ask your ID, where you're from, your destination. They are not so strict especially for those with vaccination cards.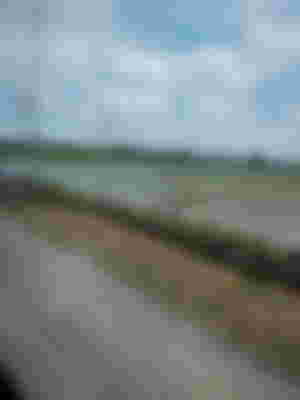 According to the Local Government Unit of Kabacan, its place is the rice granary of the Cotabato Province. From both sides of the road, one will see vast ricefields.
From Kabacan, we passed the Pulangi River (a river I first found at Valencia Bukidnon) through the Carmen bridge and Border.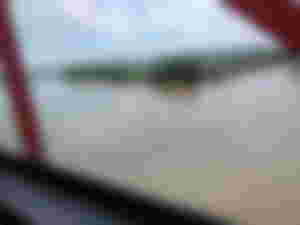 You can see in the picture two rivers joined, the Kabacan River and Bantac River. We usually bathe in the Kabacan River but there, the water is clear as you can see below and not like the muddy water above.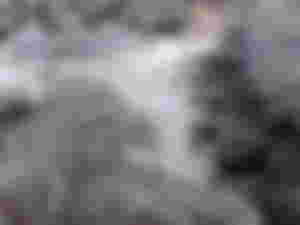 From Kabacan, we reached Carmen, another North Cotabato municipality, in 25 minutes. This town is quiet and peaceful.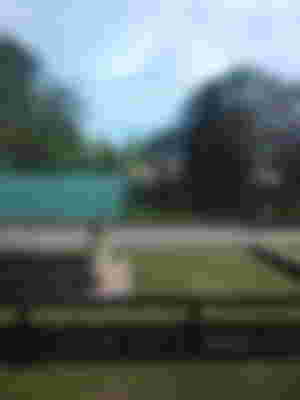 From Carmen, we travelled an hour before getting off the bus at the first border checking at at Damulog, Bukidnon. We passed through hills and mountains. The main crop is corn. The road sides, the hills and mountains were planted with corn the most. How they collect it? Through horses.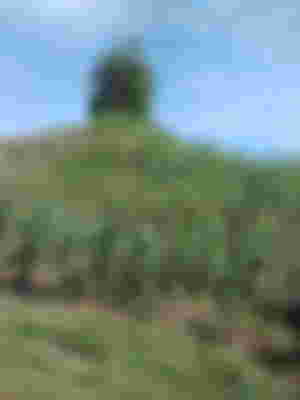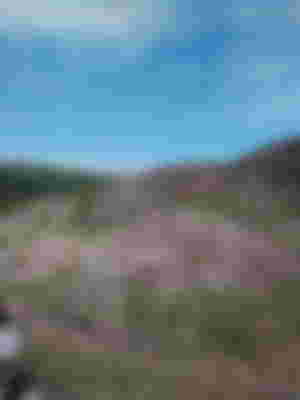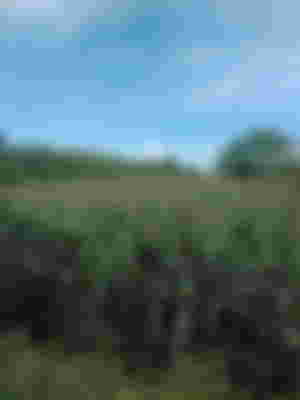 It was a 20 minute ride going to the center of Damulog, Bukidnon.
The next bus stop was at Kibawe, Bukidnon we passed at 1pm. I spent 3-6 days every month in Kibawe from 2018-2019 due to my former job. I stayed at Xela Hotel, the newest hotel there at that time. I sometimes brought my Mom and my daughter whenever I went to Kibawe. We loved staying at Xela Hotel because it was clean, new, had a very cold aircon, had free breakfast, and because the staff were nice and very helpful. I remember the roomboy who was the one assigned on night shifts, a roomboy and frontdesk in one. He used to prepare a thermos of hot water for me when I did paper works late nights to dawn. His name is Doydoy. I don't know if he is still there. One of these days, we will be back there to roam around.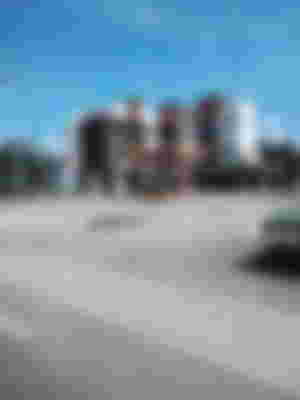 After Kibawe, we passed Don Carlos, Bukidnon at 1:25pm. Don Carlos is festive compared to Kibawe. Then we passed the crossing for Davao and for Cagayan de Oro.
We arrived in Maramag, Bukidnon at 1:40pm. This place is like the center town. It's bustling with activity, has lots of stores and restaurants. I wasn't able to take a pic though because I was so sleepy.
On the way to Valencia City, Bukidnon, we passed a state university, the Central Mindanao University or CMU. It is a very big school, with large grounds. I used to think how tired one must be to get to another building for the next subject.
My favorite place in between Maramag and Valencia are not the resorts you will pass by. It is in Musuan, where the dairy stop and the Philippine Carabao Institute is located, and the Musuan Peak. Travellers stop by, line up and refresh themselves with dairy products sold here. The vast grassland adds to the refreshing feeling. I was also able to climb the Musuan Peak 5-6x back in the days, when I was assigned here. Looking below from the top, the cars and trucks looked like small toys. I remember the peacefulness I felt when at the top. I climbed here with a friend one time, two colleagues the next two times, then with store staff the other times. We usually started 5am then reach the top after an hour and 30 mins, sometimes until 2 hours. What hampered the climb? Oh, we call it 'documentation' and others call it 'photoshoots.' 😅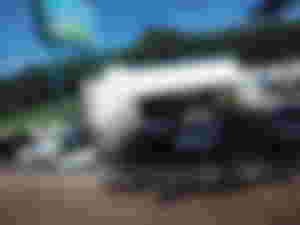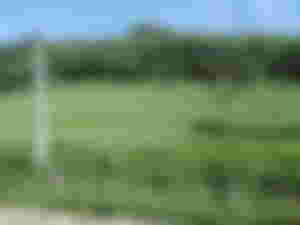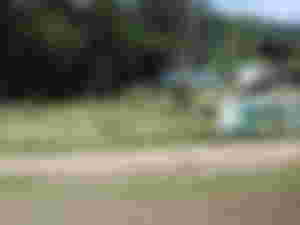 After Musuan was the first city we passed, Valencia City where we got off for another border checking. The public transportation here are 'rela.' It's an elongated cab. Relas are known in Valencia City, Malaybalay City, Cagayan de Oro City.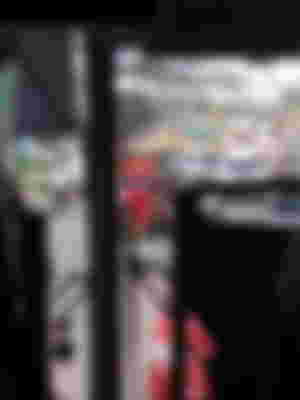 I was assigned here many times. The longest I stayed here was one month. The favorite place I stayed at is now gone. It was a small boutique at the back of McDonalds, which was operating 24 hours before the pandemic. In our language we say 'unay kaayo.' Meaning, very close or very near but google said 'very first.' 😅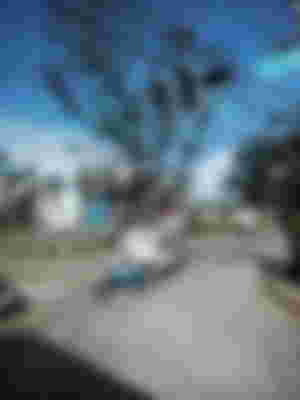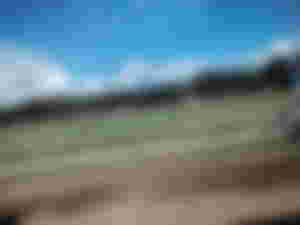 I have a lot of memories here in Valencia City, no hankypankies included, just wholesome fun and get-togethers. I loved how cold it can be at night times, too.
After 45minutes, we reached Malaybalay City. It was raining hard.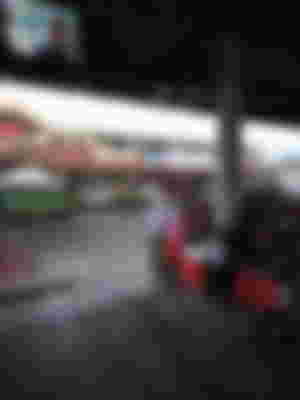 This was the only store I visited back in the days where I wore a jacket inside the production area (never been to Baguio) and fog used to set at 3pm. It was really cold here. I heard it's not the same now. Must be the pollution we are causing.
After Malaybalay, I fell asleep and missed two more border checkings. We arrived in Cagayan de Oro city at 6:20pm. I was famished, I looked for Mang Inasal and ate to my heart's content. My first half of the journey took 8 hours. My travel wasn't over yet. I'll post it next.
At 7:30pm I continued my travel....❤