Bitcoin Cash in Coins.ph
Starting November 15, 2020 at 7:00AM Philippine Time, Coins.ph will undergo network maintenance on the Bitcoin Cash (BCH) network. All transactions involving BCH will stop and will be declined. No target completion date of said network maintenance has been set by Coins.ph.
As of today, November 14, 2020, I can still transact with my BCH coins in the mobile wallet. Currently, conversion of 1 BCH to Philippine Peso (Php) is at P13,039.
A little bit of Coins.ph. It is a mobile wallet in the Philippines where one can buy load, pay bills, send/receive money, buy/sell crypto, and many more. One can get a 10% rebate when buying load. Credit card and bank account is not a requirement to use this mobile wallet.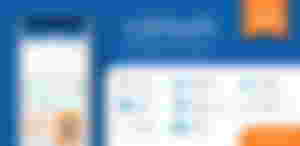 Coins.ph allows buy/sell of the following cryptocurrencies: Bitcoin (BTC), Bitcoin Cash (BCH), Ethereum (ETH), Ripple (XRP). Conversion of these digital currencies to Philippine currency (Php) is available, ready in a matter of seconds, and with no fee.
The announcement on BCH network maintenance was posted on the system status page of Coins.ph on November 12, 2020.
The maintenance might be due to the forking of BCH we have anticipated on November 15, 2020. As per Coins.ph support, a re-enabling of the BCH services will be done once the network is stable. I have faith in Bitcoin Cash. May this fork result to a more stable and stronger coin.