Bitcoin Cash: The Best Option For Cheap And Fast Remittances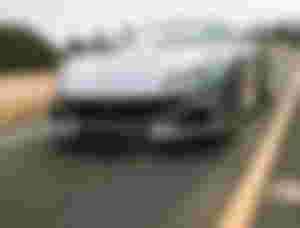 While bitcoin has been around since 2009, the advent of Bitcoin Cash in 2017 has caused quite a stir in the cryptocurrency community. While some aspects of the currency have changed, many people still don't know how to get started with bitcoin cash, or why it's even necessary in the first place. Read on to learn more about what it means to own bitcoin cash, as well as how you can find exchanges where you can buy and trade it online.
Due to its decentralized nature, cryptocurrency payments allow for cheap and fast remittance of payments all over the world. Bitcoin cash [BCH] is especially advantageous as it has much faster transaction times than other cryptocurrencies. In addition to that, it allows merchants to save money because there are no third-party intermediaries involved in transactions meaning that merchants can pay little or even nothing on every sale made through BCH. This means that merchants who accept BCH as a payment method will be able to use their earnings to buy more products or services.
BCH isn't like any other coin out there – its only focus is to be a fast, cheap, and safe medium of exchange. That's why BCH is built on top of Bitcoin's solid foundation, with a few improvements to make it even better. It has improved transaction speed, lower fees, and most important, has strong security features not found in other cryptocurrencies. BCH wants to give everyone around the globe access to fast financial services at a very low cost. Why is that important? Because access to global financial services impacts people's lives by providing access to the capital they otherwise wouldn't have had before. This alone can improve people's life substantially.
There are a few different ways to send BCH payments, such as using a service like CoinText or sending BCH to a friend. CoinText is an SMS-based wallet that lets you use your phone's SMS capabilities to send bitcoins via text message. This might be particularly useful if you want to send small transactions without incurring any network fees on transactions below $10 USD (or your local equivalent). It's also possible to use tools like Circle Pay or Coinbase in conjunction with peer-to-peer apps like LocalBitcoins in order to complete instant payments, though these types of transfers can cost anywhere from 1%–5% of the transaction amount.
BCH transactions take about one minute on average, compared to a few days for transactions that settle via BTC. There is also a fixed transaction fee of $0.0001 BCH (50 satoshis) per transaction, regardless of the amount sent. This makes BCH payments very cheap and perfect for small remittance payments (as low as 10 UAH). Also, unlike typical banking institutions like Western Union or MoneyGram, there are no borders when it comes to sending money with Bitcoin Cash. Because BCH is peer-to-peer electronic cash by design, anyone can send money anywhere in the world using only an internet connection—no banks required! In order to make receiving payments even more convenient, individuals can store their personal bitcoin cash address right on their business cards!