Writing Journey : My Way Getting Back on Track
Every journey to success is not easy, just like here in read.cash we face challenges but the result is on how we react towards it. For now, I want to share about my read.cash and to at least give hope especially to those newbie to strive more. This will not all about earnings but the dedication to stay.
But first let me Flex to you my sponsors, one of those persons who guide and support me throughout my journey here. You guys can check them too:)
________________________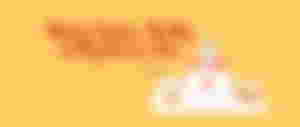 Staying here for 6 months is a great achievement. As of now I am blessed to have have these 22 sponsors. Let me show them once again,

I'm so lucky that there are users who support and inspire me to strive more. I remember when I'm just new here, I do my best to engage with other users but most of them ignore me. But I'm not sad because during that time these five users Bloghound, Mictoranni and ARTicLEE supported me, after few days Gaftekloriginal and Codename_Chikakiku. I will never forget and always introduce their name because they are one of the major reasons why I'm still here. I am not lucky like those other users who earn on their first, second or third article, but still I enjoy as my main purpose that time is to have someone that will read my work.
When finally I have my own earnings, I also do my duty to support other users but sadly as of now I need to save to help someone to fix his computer, the reason I wasn't able to renew my sponsorship. To my sponsored users whom I haven't renew yet, I'm really sorry, once I reach the money that I need to save, I will save again to renew my sponsorship, I also miss my logo displayed in your sponsor's blocks. I keep on eyeing some users who are good to me, hopefully I can share my blessings to them too soon.
Speaking of sponsorship, I'm sad that a lot of users who I support already stop. Some of them are busy while some of them don't find happiness in here, hopefully all the newbies especially those whom I engage keep on going and stay. Small amount or big amount it was still a blessing.
Sometimes I cannot reply your comments but it doesn't mean that I don't care, I need to do a lot of works and sometimes my vacant time is just limited, by that I cannot reply but I do my best to visit your articles at least.
I almost memorize the stories of my every close users here, I already know what good traits they have and some pieces about their life. I'm so happy that my mind and heart chose to store it. Fortunately, I save 90% of the articles that users write to appreciate me, I keep on reading those sweet words that you shared. Another happiness is to gain another sweet new friends like Irene1 and Bilqees, I actually miss some former users who are my Irene1 and Bilqees before but I understand that read.cash is only for those you wants to stay, enjoy and learn.
I will also change some format of my article, I shared a topic before about editing apps but I didn't use it most of the time. So for now, I want to put effort in my photos. It's really more easy to download photo and just credit the source but for now I want to learn more about editing. The more skills we learn, the more knowledge we gain. So dont stop learning
About learning in the wide world of crypto, I also want to try it, but I need to learn more. I am so amazed with the other users who are starting to learn about it. Soon I will. Even my followers remain it's number
because I only focus for those users whom I engage already, but then I will still explore more to meet more; online friends in read.cash is better than some in personal. Lol!
To sum up everything, what I want to share is I am doing my best to get back on track. I want to strive more again and try my best for publish atleast 5 or 6 articles a week. I want to get back on track in supporting other users just like how they support me. I want to learn more and more, and atleast improve my article's visual.
Once again, as I'm lways saying 'Just keep on going'. We all start as nothing, but it's our choice to strive to grow here. Keep your heart burning, get back on track like how you feel on the first time you join here. Aja!
________________________
Lead image was edited using Canva
Hello lovely readers! How was your day?
I want to welcome and thank my new sponsor @AtillaH, hopefully I can know you more and nice meeting you in this wonderful platform
GOD Bless! Hugs.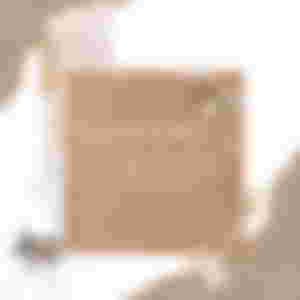 -Ling