I was watching Tiktok videos earlier when I came up with a video that broke my heart. I cannot share you the video or even pictures about it, since it was refreshed and gone. But the video is about a man, sitting on an Sports Bike; I don't know what's the proper name of it, as it's look like a motorcycle, but I've read other countries called it "Bike"
But first let me Flex to you my sponsors, one of those persons who guide and support me throughout my journey here. You guys can check them too:)
________________________
The man was sitting there, looking to other vehicles passing by, until he noticed that someone was capturing video on him. He just smile, and get out from the bike. He is walking, that you can see the shyness and rediculous feelings that he felt that time. He then stop when he reached the display of good beside the road; he look back and smile again. He is a vendor and that motor bike doesn't belong to him.
Why it boke my heart because I have seen a lot of people who aim for something, but those dreams that they have remain only as a dream.
This reminds me almost 3 years ago, Christmas before pandemic when I talked to my younger cousin. She was only 9 years old that time, but I already know that she have a good heart. Every Christmas we gather, just like most Filipino families. We used to celebrate that special occasion in my grandma's house.
December 24 morning, we already went in their place to prepare for evening celebration. So it was afternoon of that day, when we went to the basketball court near in their house. Their house was located near in the seashore, that every high tide the sea level reached up to leg; the reason why their houses was elevated.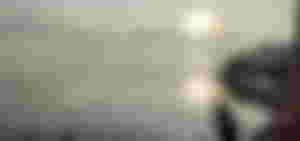 This is the view that you can see when you open their window. It looks so nice and relaxing but the truth is, it's hard for them. It was like a squatter area, that every house made of wood was located next to each other. One problem that they encounter is the water pollution, being in this situation, they used to throw their waste in the water; plastics, dead animals, and other waste that you can imagine.
Back to my cousin, we are sitting in the bench of the basketball court, looking at other kids playing, when she said me this words,
"Ate(Sis), I want to be rich someday. Because my classmates was making fun of me, they told me that I am just living in a squatters area, poor, and all our waste was thrown in the sea."
I'm just staring at her, the she continue,
"If I'm rich, I am going to buy this place. I will make this place a very clean and beautiful. I will give every family a money to repair their house. By that, no one will bully me."
I was so sad on what's she said, but I'm trying not to show that sadness in front of her. So to make everything light, I just laugh and said "You know what, those people who likes to bully are the persons who are lack of intelligence. And just pray for it, you can have it soon. Btw, what do you want to be in the future again?"
"Astronaut", she replied.
Look how high the dreams of every children nowadays. I've seen a lot of them answering the same question, and when you ask, "why?", they will say "to help my parents." "to help other (people)"
---
It's good to have a vision at the young age, just it became negative that instead of enjoying their childhood, they are already worried about their family's situation and future.
Why I came up with this topic, is to open our mind AGAIN to help if when we can, and to give when we have. This is one way on how we can give an exchange to our Almighty God, for all the blessings that He have given to us.
For us who can understand more, but still lack of dedication in life. I would like to say once again, Just on keep on going for good. Contentment is good, but if you know that you can do more and be more; then work for it, pray for it. Don't settle for less, as at the end it's your choice to be in that situation.
________________________
Lead image was edited using PicsArt
***
Hello lovely readers! How was your day?
I would like to share one of my favorite verse:
"Whoever guards his mouth preserves his life; he who opens wide his lips comes to ruin"
Proverbs 13:3
(This is a guide for us to stay away from verbal bullying.)
GOD Bless! Hugs.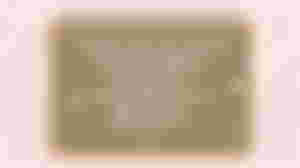 Ps. Thank you so much @Lucifer01 for the renewal of your sponsorship. I know saying thank you is not enough for your kindness but I pray you the best. GOD Bless!
-Ling