Where Have You Been Ginger?
This story just happened last week, by the way "Ginger" is the name of our orange cat. I have made an article about our cats, if you want to know the full story then you can check it in here.
But if you don't want, let me share, the summary;
We have two cats, Sushi the mother cat and Miming her daughter. Both of them get pregnant but Sushi was like one month ahead. So when Sushi gave birth to her kitten, she take care of it 24/7, until it came to the point that Miming is going to give birth too. Sushi as a loving mother, help Miming in giving birth, and after that Sushi take care them all; her own kitten, Miming and the two newly born kittens of Miming.
The next day, Miming leave her kittens to Sushi and live like she doesn't give birth, on the other hand Sushi became the mother of all.
Lol! Hope you got this complicated story.
________________________
As I've said, Miming gave birth to two kittens, unfortunately the other one haven't survive but the other one who got the color orange named Ginger. Since Sushi is too loving, she treat equally her own kitten and Ginger which supposedly her grandkitten(charr) as her own, give them milk, clean and watch them 24/7.
One day, my father go out to feed our pets. He was calling Ginger but it was none, I told him that maybe it is sleeping anywhere inside our house the reason that it didn't hear my father, because Ginger likes to enter under the cabinet, refrigerator, kitchen, etc.
It's already noon when I noticed that Ginger is still gone, and at night when we had our dinner we are talking that maybe someone bring him. My mom loves Ginger so much, as after so many years we finally have orange cat, because usually our cat was gray and black. It's already dark, we go outside and look for him. Until, we hear Ginger's meow outside our gate, he is in those tall grasses like 5 meters away from our gate. Finally, we saw him there, take him home and feed him.
The next day, early in the morning, my younger brother suppose to feed them when he notice that Ginger is missing again.
Fast forward.
At night, in the same spot where he was found the other night, was still the same spot where he was found. We are thinking that maybe it's other cat, or it's his father who are taking him every night. This scenario happened up to the third time, until my father said that we must keep an eye who's bringing him outside.
On the fourth night, my father remind us to keep an eye although it's impossible to be caught because maybe he is taking midnight or dawn, and we are already sleeping. But then just few minutes after father said it, my younger brother knocked in my room and said, "Sis Ginger is missing again", I can see in the eyes of my brother that he is scared, and I jokingly told him, "hmmn there's something unusual in this cat", which makes him think that Ginger is in horror. Lol
I help my brother look around to find Ginger, and it was really gone. My mother and father also help us to look for Ginger, and after like 1 hour, we are surprise to see him in the kitchen playing. My father said that his number one suspect is the biological mother of Ginger, maybe she don't like to have kittens at home, the reason why she always take Ginger outside and leave him alone.
The next day, for the last time, my parents keep an eye on Ginger. And finally they found out what's the mystery behind Gingers' case
You know what it is?
It is her
It's Sushi who was taking her out every night.
We don't know what's the reason of Sushi, after my parents caught her taking Ginger outside, it doesn't happen again:D
________________________
Flexing my sponsors, people who guide and support me throughout my journey here. You guys can check them too:)
---
Images were edited using Canva/PicsArt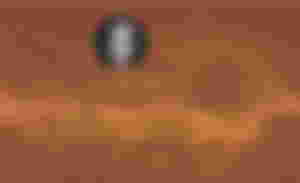 My appreciation to all by subscribers, likers, upvoters and commenters. May God Bless you all! 

-Ling