What Does Being An "Educated" Mean?
We refer the term Educated as a person who is studying, or a professional, or someone who already have accomplishments in his/her studies. For me not be biased, I search in Google and it shows;
Educated - resulting from or having had a good education

- Oxford Languages Dictionary
If we just based on what Oxford Languages Dictionary provided, we can say that there's a lot of us who are educated, even you who are reading this. We are all educated, but are we well-mannered?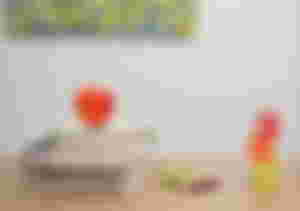 ________________________
Maybe 2 years ago when I visited one of our local private school. And I was sitting with my friends in their outside canteen, and one store in there have a tarpaulin saying, "Be a real educated, throw your garbage on the trash can", something like this. And in other store there is also something like a slogan saying, "Educated people throw garbages everywhere, uneducated people pickup the pieces". I can't remember the exact slogan they have but their message is like this. My friend said, "Vendors are reminding everyone, because students looks like educated but act like uneducated". It's true, some are only educated on what they are wearing but not on what they are doing.
There's a lot of people who are educated yet not well-mannered. That's why I said in my other article, that knowledge can fool us but a person with good heart is worth to know.
---
I don't know if the subject GMRC( Good Moral and Right Conduct) still exist in primary, but during my grade 1-3, our first subject was this. But as I remember, our adviser don't teach us anything on this subject, but just to give us announcement, so it became our favorite subject as we can do some chitchats to our seatmates. This is not good actually, imagine having this subject but instead on learning what a good character is, the student just do nothing.
In teaching and assessment, I prefer that teacher won't only focuses on the student's learning improvement, about their academic and curricular activities, but especially to the moral and behavior. At the end, no matter how intelligent the student, no matter how they can perfectly answer all the assessment if their behaviors are failed, learnings are still useless. I do hope that although most students are online class or modular, still they practice good deeds at home, this is a must in developing the holistic of a child.
But if you're a teacher, a parent, older sibling, having someone whom you are teaching, then don't forget that they are just student/s who are learning, that we should also control ourselves that we can't hurt their feelings, on what style we prefer to help them to became "well-mannered".
Let us also build their self-efficacy, it is the individual's belief about his/herself ability. For example in a student having anxiety, this will lead him to have a negative outlook about himself, then it can be the cause for him not to enjoy in studies and limit his capabilities; as student's emotional well-being is very important, that it will serve as a big factor for their motivation.
If a student are not motivated then how they can be well-educated. Again, well-educated not just "educated", it's not all about academic but being well-mannered.
---
Imagine living in the world wherein people are well-educated and well-mannered. No more degrading of rights, no more judgements and no more gab between classes. This won't happen by just a dream, but with actions, so what we need to do is to change for good; a positive change that should always start within ourselves.
________________________
Flexing my sponsors, people who guide and support me throughout my journey here. You guys can check them too:)
---
Images were edited using Canva/PicsArt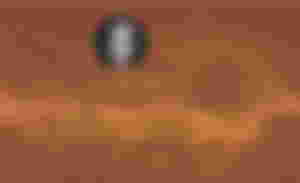 My appreciation to all by subscribers, likers, upvoters and commenters. May God Bless you all! 

-Ling