Do you love bird-watching? Do you enjoy beautiful landscapes? Do you like being in a calm, quiet environment, close to Mother Nature?
If the answers to those questions are "yes", then you would definitely want to spend some quality time near lake Kerkini, Northern Greece.
I've been like five, maybe six time there already and it is always different in a way and I always find new things that impress me and want me to take more photos.
It is worth it to have a full round trip around the lake and if you stop to take photos or simply enjoy every time you see something beautiful, this trip would take you a day. There are also few very nice places to have a lunch or coffee. However, prepare your translation app as at some places people there speak only Greek. I find this quite charming as this means there aren't many tourists, right?
At this particular trip, we've went straight to the place where we rented a boat with a local guide. That's close to the village of Butkovon. Interestingly, some of the guides also are either vets or ornithologists who work on several wild-life preserving projects funded by the European Union. So sailing in these boats isn't only bird and wildlife watching, it is also very informative.
We've got ourselves into a nice old wooden boat with a new powerful engine :)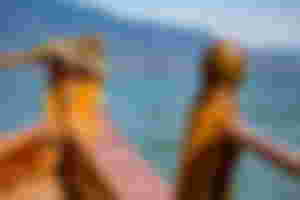 Lake Kerkini is full of life. On the photo below you will see a white layer, those are Dalmatian Pelicans, then two black layers, those are cormorants, closer to the shore and water buffaloes by the land. There are several observation towers along the lake, some of them are permanently open, some require you to contact the locals so they open them for you. If you have long lens those give a good perspective and you could see bird species that are generally afraid of people and hide away usually.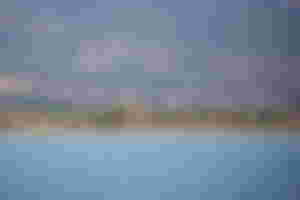 The guides in the boats will usually take you pretty close to the birds if there is enough water, sometimes the water level drops and the mud doesn't allow you to get close. You may want to check that before actually traveling to the lake is you want to see/photograph the pelicans from a short distance ;)
There are probably tens if not hundreds of bird species. Herons, pelicans, seagulls, cormorants and many I don't know, to be honest.
This gray heron was calm enough to let me get closer :)
There is some magic in those black creatures flying together, right?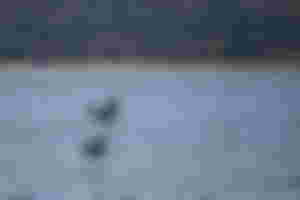 Pelicans are I think the biggest birds here, I know they fly for thousand kilometers to spend the winter there.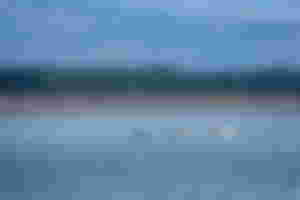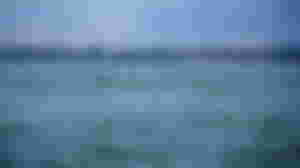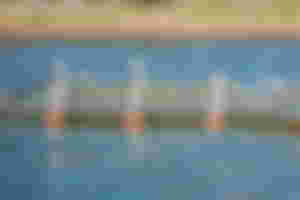 When there isn't that much water the wetlands reveal amazing colors. Don't be tempted to step onto this as the mud is very deep :)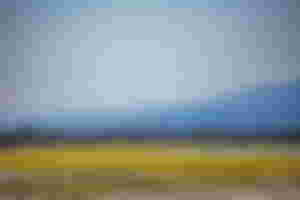 Ah, I almost forgot to mention, there is place called Elodia where we always stop to taste local buffalo products. It is a restaurant with outdoor tables as well for when the weather is nice. I really hope the place haven't gone into bankruptcy during the Covid pandemic as I would love to taste something new and delicious once we're able to travel freely again!
---
Copyright: Damian Hadjiyvanov, Light Captured
---
---
For licensing my photos, please drop me a message on Discord: lightcaptured#2698
Thank you for all the support!
Sponsors of LightCaptured