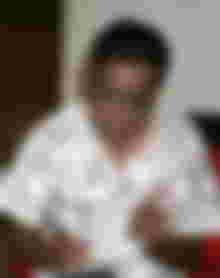 With the publishing of his first book, "Nondito Noroke" in 1972, Humayun Ahmed came into the limelight as a promising young writer. He proved later on that he was not there to be lost among others. His next book, "Shonkhonil Karagar", was another huge success with the readers. Most of his earlier books were family/social drama. But he proved his talent later on by writing more than a handful of science fictions and horrors/super natural books as well. He even created a few characters that are known to almost everybody, such as "Himu" (who always wears a yellow punjabi and no sandals) and Misir Ali (the extremely logical person, there's nothing in his world that cannot be explained scientifically).
Humayun Ahmed had his directorial debut on TV with the series Eishob Dinratri (1985). A very touchy and complicated family drama. That was just the beginning, he went on to make a whole bunch of TV series, some of which are still popular with peopl
His movies are one of the very few that takes middle class people to the theaters now a days. Among the obscene and violent movies that are mostly catered towards the lower working class, movies like Aguner Poroshmoni (1994) and Dui Duari (2001) were like a touch of fresh air.aye.air.